Life in Denmark
A sober month in Copenhagen
---
On kicking the booze, running twice around the lakes, and being a master of self-distraction.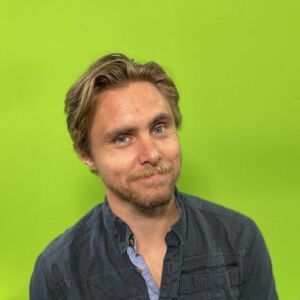 For all those good reasons there are to take a month off drinking, I decided to do Dry July this year.
With regards to my relationship with alcohol, I would say I fall under the category of 'winces when sees recommended weekly units' – not bad, not great, getting better.
And so I set myself this challenge (seeing it as a challenge is not a great start) not only to stop drinking for a month, but also to run two laps of the Copenhagen lakes – roughly 13km – by the end of the 31 days.
Because if I was going to lose nights out and wine with bad detective shows, I might as well try and gain something – like health. The plan was to do it in increments: 6.5km, 9.5km and finishing off with the big 13km, followed by a celebratory beer.
For reference, I could already run a pretty solid 27 minute 5k at the start of this endeavour.
Also, I'm 35 and Irish. Make of that what you will.

Build up to the first lap
The first two weeks were the toughest adjustment. Only after making this pact with myself did I realise I had sworn off alcohol during arguably the best time to drink in Denmark.
I kept thinking of those cold cans of Classic hurriedly picked up at a kiosk to be consumed with friends who had found a "great spot" by the water next to the black diamond. Or about lounging outside in the evening with a glass of wine at one of those, equally trendy and indistinguishable wine bars in Nørrebro, the walls still warm from the sun.
Mercifully, the Danish weather took care of most of those options this year.
In my continued pursuit of distraction, I went to my local library, where I found a wide selection of English books and magazines. I decided I would not only become healthy this month, I would become learned, too. I left with 3 books.

6.5km
My first lap of the lakes went pretty well. Running alongside those other fit and geared-up Danes, I thought, "yes, I am making good decisions with my life!"
I was sleeping better, my mood had improved. I had more energy.
My partner and I went camping by Esrum Lake and I did something I haven't done in years. To celebrate my 2 weeks of sobriety, I smoked a joint.
Having never been a big smoker, I always felt I had missed out on the whole Christiania experience while living in Copenhagen. Now I was thinking "maybe I'm one of those high-functioning creative stoner types. This is the key to my creativity!"
I haven't smoked since.
9.5km
This one was tough. My legs were burning, but I was feeling good. At this stage, I was considering staying off alcohol for 6 months, maybe forever! I mean, the benefits were there and I was getting through the month easily.
With this new found confidence, I ventured out to meet friends. For drinks.
I was surprised to see two others at the table also drinking non-alcoholic beers. "Has it always been this way?" I wondered. Was I always surrounded by stealthy sobriety on nights out, but had never noticed?
Come 11:30 PM, the gap between the sober and living became too great. And, after 4 non-alcoholic Carlsbergs, your brain has figured out the trick. So off I went on the S train, thoroughly contented by my social interactions from the evening.

13km
Legs like jelly, lungs on fire and drenched in sweat. I wobble into a bar at the top of the lakes for a well deserved pint, truly thinking I'd entered some sort of new chapter of my life.
4 beers, 2 cocktails and a hangover later, and I'm pretty much back to where I started.
But I've realised that alcohol wasn't a problem – just a distraction. One that I had replaced with running, and reading, and smoking. I couldn't stop and just be me.
Now, where exactly does that come from? I'll have to try and find out.
But if you're going to live a life of distractions, Copenhagen is full of them.