Political scepticism related to moral, cultural, and religious beliefs concerning gambling have urged some countries, both historically and today, to ban or restrict the use of casinos in person and online. 
In juxtaposition, governmental restrictions on gambling can cause people to partake in illegal gambling. In turn, this potentially exposed citizens to some of the risks and dangers associated with illegal gambling. 
In response to this notion and in the interest of people's safety, select countries have decided to authorise casinos. Most countries have implemented laws such as age limits to prevent young and vulnerable persons from being exposed to what is essentially an adult activity. 
Plus, governments are also taking responsibility to provide helpful resources and support groups to demonstrate to gamers the importance of setting financial limits to prevent overspending. 
Global gambling restrictions
In a bid to demonstrate contrasting countries' rules and regulations around gambling, the below touches upon a few countries and their actions towards gambling.
For example, the influence and power of Islamic law overrules an individual's desire to gamble, rendering casino activity in Afghanistan illegal. 
In western societies, such as the United States, gambling in casinos, before the 1980s, was only permitted in Nevada and Atlantic City in New Jersey. At present, gambling is legal in America under federal law. However, each state has defined its restrictions for online gambling. In the UK, betting has operated since 1961.
Whether gambling is restricted in a particular country or not, the casino industry's sway on economic growth is recognised worldwide. This often results in higher tax revenue for the government and, in some cases, more employment opportunities for a country's people. 
A favourable attitude towards gambling, along with the economic benefits it bestows on multiple countries across the world, has to lead to a much wider acceptance of casinos, which includes Denmark.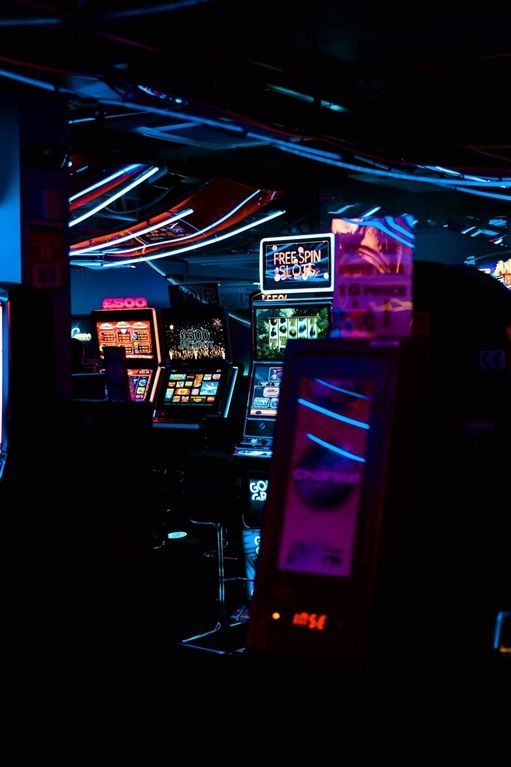 Denmark's casinos: Rules and regulations
Gambling in Denmark launched in the 1940s and was provided by the gaming authority Danske Spil. The authority still exists, and since 2012 it has permitted external gaming companies with appropriate licensing to join its scheme, which includes poker, casino, sports and betting. As a result, the number of land-based casinos have increased in Denmark. 
EU legislation and online gambling
Danish customers are permitted by the EU to play on online poker sites. The government of Denmark has no say over their existence. However, it is allowed to regulate and license online gambling sites, dramatically increasing the number of Danish residents learning how to play poker. Now there are more than 1,000 gambling sites available to the Danish public.
Advantages of Denmark's casino licensing scheme
The licensing required by Denmark prevents players from using unofficial gaming sites and also bumps up the government's budget. With Denmark's licensing and regulatory body in place, the country earned 6.57 billion kroner from locally licensed gambling operators in 2019.
The casino sector is the only market in Denmark that has recorded a yearly increase in growth from locally licensed online casinos. Danish regulatory agency Spillemyndigheden revealed that the gross earnings from online casinos increased by 8.1 percent, amounting to a phenomenal 2.33 billion kroner increase in revenue last year.
The importance of online casinos in Denmark
Mobile phone betting has led the way in creating the majority of Denmark's revenue from gambling in 2019 at 49.7 percent. With the assurance of continuous yearly growth, the mobile gambling sector shall account for half of the country's income by the end of 2020.
Online casinos have succeeded in attracting participants who wouldn't usually step foot in a conventional casino. Access to the casino experience online puts people at ease as:
There is no fear of judgment from other patrons watching their gaming technique

Online casinos are accessible 24/7 

They provide a range of safe alternative platforms for

meeting new people

and interacting with those who share similar gaming interests

The offer of free money, ranging from 200 to 3,000 kroner, and spins from casino providers means customers can gain experience playing without betting their own money

And players can enjoy a plethora of games with excellent graphics.
iGaming has developed its gaming content as a result of demand from people of all ages and backgrounds who want to gamble online and potentially win prize money.
In terms of games, slots contributed the most to Denmark's gross gaming revenue, with a 72.7 percent share. Other favourites include roulette, which offered 10.4 percent, and variations of poker, such as blackjack, which contributed 8.3 percent. 
Denmark sets out to capitalise on sports gambling revenue
The popularity and interest in physical and virtual casinos is growing. And Denmark has effectively harnessed its power to boost the economy and create a better life for its inhabitants. 
As of January 2021, Denmark has planned to raise online gambling tax rates from 20 to 28 percent. In return, the change shall hoist Denmark's annual budget by 150 million kroner. 
The plan to develop Denmark's Finance Act is reasonable when considering land-based casino businesses are paying much higher rates – such as 41 percent for the operation of slot machines placed outside casinos, and 45 percent for casinos.
Summary of casino industry's impact on Denmark
With laws and licenses in place, Denmark has control over the gambling market within its vicinity – while equally supporting organisations and authorities to guide gamblers to game safely.
With regulations in place, and the prospect of increased tax payments in 2021 instigated for online casinos, Denmark shall have an extra 150 million kroner to reinvest back into the country, to fuel the economy, create opportunities and build a better country.