It's Christmas break at Copenhagen International School, but plans for next academic year's new recruits are already underway – and that means up to 15 scholarships will soon be awarded to the top applicants, with submissions open until January 28.
Perched above the waters of Nordhavn, the school has been a part of the international community since its foundation in 1963. Today, it boasts 900 students with over 60 languages spoken between them, and thanks to its scholarship program it is proud to say they come from all walks of life.
"The goal is to allow students who might not be able to afford the school fees to be able to attend. We've been offering scholarships for as long as I've been here, and I think it reflects how important we find inclusion, diversity and opening up our community," explained International Baccalaureate Diploma Programme co-ordinator Mary Donnellan.
"It's designed for those students who are interesting or academically gifted, or could bring something to our community and would really benefit from the International Baccalaureate program and international mind-set."
Open to all
It might sound like a demanding process for the students – but the school wants to assure applicants and parents that there's no reason to overly stress.
"Parents are always asking me: 'What should my child study?' And we say: 'Nothing!' The exams are set at a level they should be working at right now, so we're not demanding anything extraordinary," said Mary.
Last year the school saw 35 applicants in contention for up to 15 scholarships, so there's a very realistic chance that students will get a place if they're able to put in a strong application.
There are three main categories for the scholarship: Academic Excellence, The Arts and Sustainability. All three involve an exam and interview stage – but as the students will tell you, you don't have to fit the categories perfectly, as long as you show your drive and passion.
We talked to some of Copenhagen International School's impressive scholarship students to discover how they found the process and what advice they'd give to future applicants.
Across the board, they've painted a picture of a community that's thriving.
Tarang: Really want it
Tarang is a grade 10 Indian student who received a scholarship for Academic Excellence. One of her heroes is Parisa Tabriz, the 'Security Princess of Google', and Tarang hopes that she too can go on to become one of the top white hat hackers in the world and empower women to join the tech industry.
"I was already studying at Copenhagen International School when I decided to go for the scholarship, so for me, getting it felt like a huge personal achievement," she enthused.
Her advice for future applicants?
"You have to really want it. If you set your mind to it through the examination round and the interview round – if you really, really want it – the evaluation committee will see that you're putting in your very best."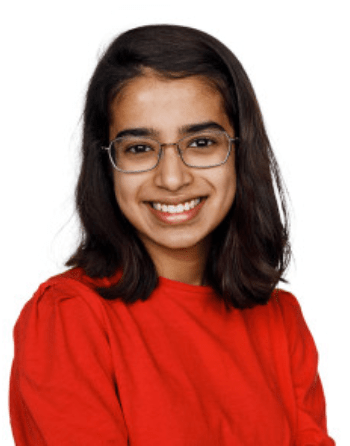 Jazmin: Be yourself
Jazmin received a sustainability scholarship from the school and plans to go on to study pharmaceuticals at the University of Copenhagen. In her own words, the Hungarian's first visit to the school was "love at first sight".
"Before I came to an open day it was out of the question for me to attend the school because it was so far away from where I lived. But when I came here and walked around the grounds, it was love at first sight – and I knew that this was just the place for me. I was sitting in a room that looked out over the sea and I remember looking out of the window and thinking: 'This is the view I want to see every day'," she recalled
Her advice for applicants looking to obtain a scholarship is simply to be as authentic as possible.
"There are all these specific categories for the scholarship – art, sustainability and academic – and I knew a lot of students that thought they wouldn't fit any of those categories – so they didn't apply. But the categories are much broader than some might think, so I'd encourage applicants to do some research and think about what you bring – because you might just find that the scholarship program is for you," she advised.
Anwita: Don't stress
Anwita applied for the scholarship program in grade 11 after friends and siblings recommended the school. The Brit's interested in pursuing medicine after graduation, but also took subjects with a sound basis for studying law in response to advice from the school's guidance counsellor.
"The most challenging aspect of my studies has been the workload. I do quite a few extracurricular activities, so it's been quite a challenge to keep on top of those, my homework, and revising for tests – but it's also a challenge that prepares you for the future, and I've had amazing friends to help me along the way," she revealed.
"I would say don't stress – there's nothing to be worried about. I know applying for a scholarship seems like a big stressful ordeal, but the application process is pretty simple. Just know your strengths and try to be confident in communicating them, so you can show that you're the one who deserves the scholarship.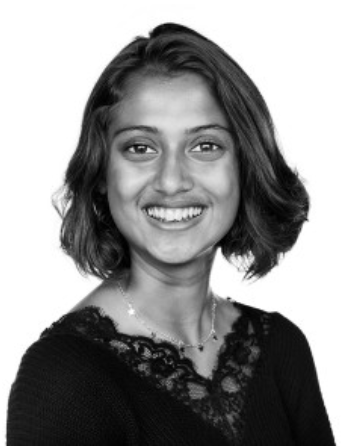 New year, new start?
Getting a scholarship might sound like an intimidating goal, but Tarang, Jazmin and Anwita are proof that it's worth the struggle. At an international school, they're in the hands of experts skilled at bringing together talent from all over the world, giving students the chance to pursue their own interests in an environment designed to help them thrive.
The inclusion of Arts and Sustainability alongside Academic Excellence shows the school is interested in more than just qualifications. As Mary put it: "More than anything, we want somebody who is kind and good – a wonderful human being."
Applications are already open and will run until January 28, with open days to tour the school itself between January 11 and 28.