When it comes to being able to communicate in English, it's difficult to criticise the Danes. 
Of course, you can occasionally stumble across an older individual from the rural area who isn't exactly brimming with English articulation, but most Danes are stalwarts of the language. 
Even when it comes to swearing!
It's perhaps also one of the reasons why some people have a tough time learning Danish. 
Everyone speaks English, especially in Copenhagen – something further underlined by the 2020 EPI Index, which ranks non-native cities and countries based on English proficiency.
The index ranked the Danish capital as first in the non-native English speaking world and having a 'very high proficiency'. 
Copenhagen ranked ahead of Amsterdam, Helsinki, Oslo and Vienna, while Stockholm, Berlin, Hamburg, Porto and Budapest completed the top 10.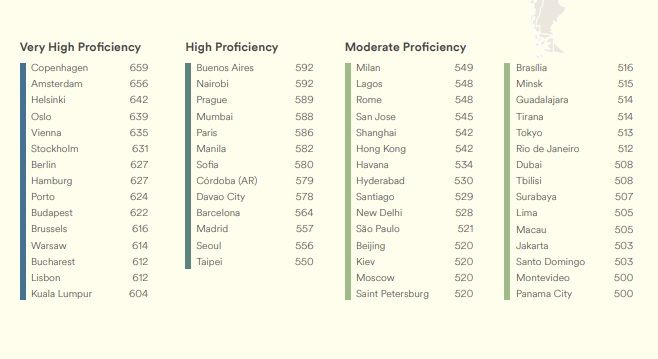 READ ALSO: What the helvede happened? Swearing in English the norm in Denmark
It ain't much, if it ain't Dutch
The Dutch, however, got their plaudits as well as they finished ahead of Denmark in the country rankings. 
The Netherlands topped the list, followed by the Nordic cascade of Denmark, Finland, Sweden and Norway. 
Austria, Portugal, Germany, Belgium, Singapore completed the top 10.
Read more about the EPI Index here (in English).