EVENTS
Jorge Rossy Trio (ES/DK)
July 2, 14:00; Gården og Gaden, Nørrebrogade 88, Cph N; free adm
Basel-based Jorge Rossy is internationally renowned for his genre-defining playing in Brad Mehldau's trio. A multi-instrumentalist, in recent years he has devoted himself to the vibraphone. He is joined by Martin Andersen on the drums and Klaus Nørgaard – with whom he played on a previous album – on the bass for an intimate, acoustic gig. With few musicians performing on the vibraphone at the festival, this is a chance to hear something ethereal and off-piste in one of the city's most charming small venues.
Celeste with CTM & August Rosenbaum
July 3, 17:00; Copenhagen Contemporary, Refshalevej 173 A, Cph K; 150kr
The artists – visual and musical – will occupy the space together alongside a solo dancer in Refshaleøen's cavernous modern art gallery. The installation, 'Celeste', is by the artists Cæcilie Trier, August Rosenbaum, Lea Guldditte Hestelund and Ea Verdoner. It connects sound, sculpture, video and performance around a circular 'crater'. Guests are welcome to move around the gallery during the performance, and each session ends with a jazz performance by Cæcilie Trier and August Rosenbaum. The ticket gives access to both the performance and CC's other exhibitions that day. Catch the 17:00 session on Saturday and then go out and enjoy the sunset on Refshaleøen afterwards.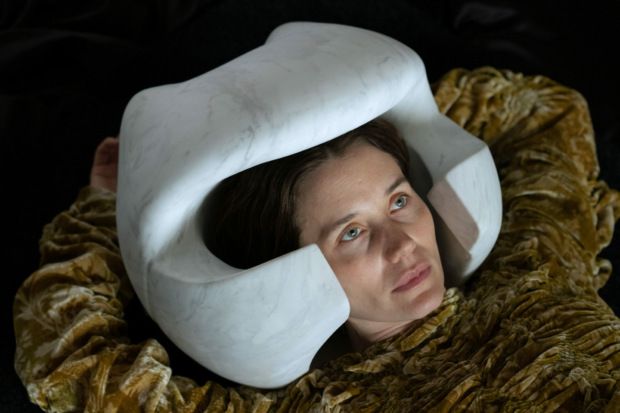 Bodilsen/Milder/Weber/Gatto (DK/IT/DE)
July 3, 20:00; Jazzhus Montmartre, Store Regnegade 19A, Cph K; 320kr
Renowned Danish bassist Jesper Bodilsen has assembled his dream quartet at the behest of Montmartre. For their debut at Copenhagen's jazz mecca, Swedish tenor saxophonist Joakim Milder, German pianist Florian Weber and Italian drummer Roberto Gatto will join for a truly international and richly varied performance. Catch this gig to get a taste of the theatrics and atmosphere of Montmartre and to experience its tradition of drawing foreign masters to the stage.
Hess/AC/Hess "Spacelab Salon"
July 9, 22:30; Apollo Bar, Nyhavn 2, Kbh K; tickets on the door
Nikolaj, AC and Mikkel have played together since childhood in Vejle. Every year during the Jazz Festival, they play a string of nightly residency gigs called Spacelab Salon, at which the audience can enjoy an evolving sound from day to day. "In short, it is the best piano trio in Denmark and Nikolaj Hess is one of the most innovative jazz pianists today," reported Downbeat Magazine. On July 9 the trio will play their last Friday night gig of the festival. Expect a packed audience and party vibes.
VENUES
Gården og Gaden
Nørrebrogade 88, Cph N
Local, all-day natural wine hangout Gården og Gaden offers the pinnacle of Nørrebro's people-watching potential. With sunsplashed street seating, a large, varied cellar and a selection of simple, well-executed dishes, Gården og Gaden is a must-visit – jazz or no jazz. That said, during the festival Gaaga's gigs are some of the most intimate and easy-going on the calendar. They're free and acoustic, and guests can enjoy the music alongside the friendly small-bar energy. With strong ties to the local arts scene, Gaaga puts on an excellent range of high-quality and offbeat events.
www.gaaga.dk, @gaardenoggaden
Jazzhus Montmartre
Store Regnegade 19A, Cph K
It would be a crime to omit Jazzhus Montmartre from a list of top jazz venues. The historic club – which once hosted masters like Dexter Gordon, Ben Webster and Stan Getz – was reopened in 2010 by journalist-turned-entrepreneur Rune Bech and jazz pianist Niels Lan Doky. Soon after, the New York Times hyped Montmartre on its authoritative Copenhagen city guide under the headline "Rebirth Of Cool". Its nickname – "The Village Vanguard of Europe" – pays homage to its legendary sister club in New York. The jazz manifesto to which Montmartre strives emphasises international talent, intimate performances, and a non-profit structure that reinvests all takings into improving the venue.
www.jazzhusmontmartre.dk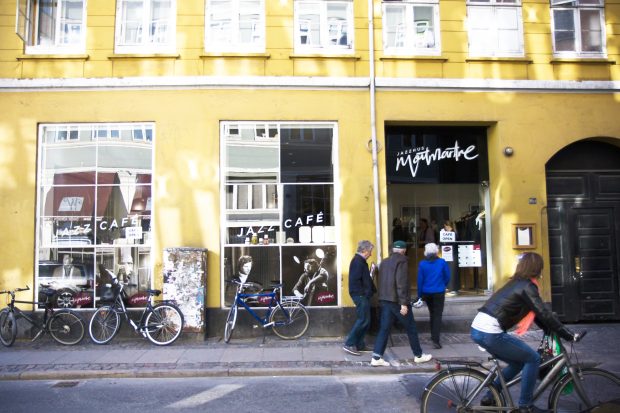 Jazzcup
Gothersgade 107, Cph K
Jazzcup is a combined record store, café and venue that, since 1987, has had as its MO "to sell and spread the knowledge of good music". Not only do they host some of the city's best musicians, Jazzcup also offers a membership to 'Jazzklubben'. Members get six editions of Jazz Special – Denmark's only dedicated jazz magazine – per year, plus discounts on gig tickets and records. During the festival it's packed from open to close and is a no-brainer for anyone looking to keep their finger on the pulse of the Scandinavian jazz scene.
www.jazzklubben.dk/jazzcup