Emma Kate Hopkins, the new British ambassador to Denmark, is something of a rare breed: she is half-Danish! 
Thanks to her mother, she has been a regular visitor to these shores from a young age. 
So when the British Foreign Service needed to appoint a new ambassador to Denmark last year, it was an easy choice – particularly when you consider her credentials.  
 From 2015 until August, the former barrister had been proving her mettle as the ambassador to Bulgaria. Most would agree that her appointment in Copenhagen was a natural fit.
Acclaimed civil service 
Since entering public service in 2001, the University of Cambridge graduate has worked tirelessly in many areas – most notably immigration and asylum, human rights and violence against women. 
She was named 2008 Civil Servant of the Year for her work on establishing a UK strategy on human trafficking. 
And more recently she led the Preventing Sexual Violence Initiative to end impunity for such crimes during wartime, which resulted in a global summit attended by 125 countries. 
CPH POST recently caught up with Ambassador Hopkins to find out how she is settling IN and enjoying life in the same country her mother was brought up in.
---
Ambassador Hopkins, I know you have family connections to Denmark and have been here many times – so do you feel that getting this posting is a bit like coming home?
I made a positive choice to come to Denmark because I wanted to explore my Danish roots and be a bit closer to my extended family, and also for my children to be a bit closer to my extended family, so it does feel like that. It also feels quite different because there is a lot that is familiar and a lot that is new. Denmark has changed so much over the years. I'm discovering things I haven't done before and visiting places I haven't been to. I've never actually been around Denmark that much, so we've had a good opportunity to do that as well.
When did you first come here?
Probably when I was three.
It has changed a lot. I was just thinking that in the time I've been here some things are almost unrecognisable …
Yes, over the last 45 years Copenhagen in particular has certainly developed a lot.
Where did your family come from in Denmark?
They came from Copenhagen. I have family in Frederiksberg, in Østerbro and in Brønshøj – so very central.
What do you see as your main priorities here in Denmark?
For me, arriving when I did in October last year, it's very much about reinvigorating the bilateral relationship between Denmark and the UK. We've had a period of protracted EU exit negotiations and at the end of that, when we have transited outside the European Union, it's very much about resetting the relationship and exploring new forms of co-operation with Denmark in areas of shared interest.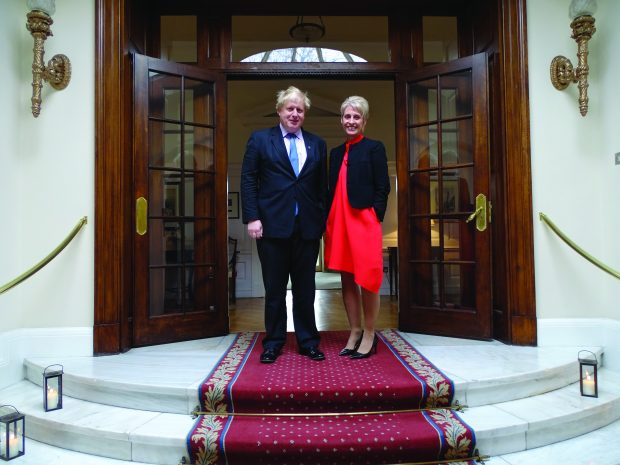 Denmark and the United Kingdom have been close allies since WWII. How do you see that relationship developing now that the UK is no longer an EU member?
We share such a lot because we are quite like-minded in our approach to many of the issues of the day and  global challenges; whether its climate, human rights, security issues – we do a lot together.
In terms of how we develop in the future, I think our co-operation will be more deliberate. We won't be meeting around the table in Brussels quite so much, so we have to actually decide what we want to co-operate on bilaterally and make an effort to do that. We've been talking to the Danish government over the last few months regarding a range of issues: from education to science co-operation and matters of security. We've been trying to decide which areas of co-operation we want to evolve, and to make a choice to do that. That's how I see our relationship progressing. The second area is trade because we are now outside the EU. We're in control of our trade policy for the first time in 47 years, so we're trying to grow and develop our trade relations with Denmark and other countries in the Nordics – that is going to be the key focus for me.
A lot of UK expats living in Denmark felt rather abandoned when Brexit happened. What can you do that might reassure them that things will return to some kind of normal?
We have been doing a lot. My consular team and I have done many Facebook live sessions answering questions from Brits. We've been working hard with the Danish government regarding how we implement the withdrawal agreement, which preserves the rights of Brits living here. As of today, 7,000 Brits have already applied for residency under the Danish system, so that system is progressing as predicted. I think we have provided support by giving prompt information concerning things such as driving licences, passports and travel. We're constantly trying to communicate information regarding these topics to UK nationals here. The Danish government has been extremely welcoming. They've repeatedly said they very much value the contribution that British residents have made here, and that they want to encourage Brits to stay. The way they've been interpreting the trade co-operation agreement and the withdrawal agreement has been extremely positive.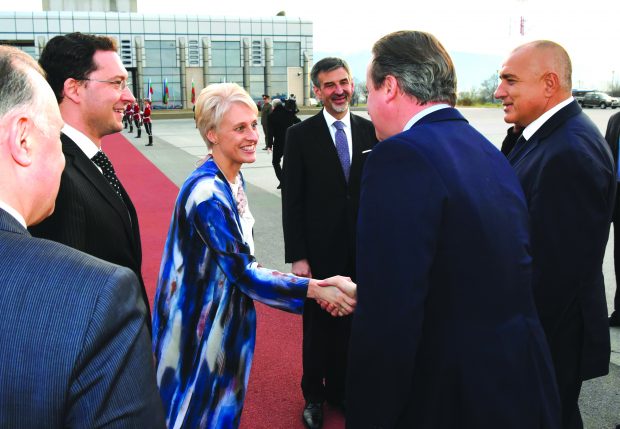 When it comes to mutual exports, some of the hurdles seem extremely difficult to overcome and, although things seem to be progressing in the right direction, some of the problems were caused by the fact that nobody really knew what was going on until the last minute …
It was a last-minute deal and we saw that trade import and export figures dropped quite drastically in January. But I was studying them yesterday and there is a steady trajectory upwards, especially in relation to exports to the EU. We're continuing to see that the trade figures are strengthening. 
It is very difficult because we are in a global pandemic and it is hard to say what the covid impact has been on trade and what effect Brexit has had. Many of the companies I've been speaking to say that they've had this double whammy of uncertainty and had to try and mitigate that. But what I do hear from a lot of companies is that they appreciate what the trade co-operation agreement does insomuch as it gives them a certainty in terms of structure. That's something they've lacked for quite a while, so they are able to plan against that. The investment figures for Scotland and the rest of the UK have held up quite strongly. 
Earlier today I met with some CEOs, including the chief executive of Carlsberg, and we were talking about the economic forecast for the UK. It predicts growth of 7.9 percent next year. I think the forecasts are strong for the UK economy bouncing back after covid.
Knowing both countries so well, do you feel there is anything the Danes, or the way thing are done in Denmark, can teach the UK – or vice versa?
Well, there's lot of things we can learn from each other. I think the UK can learn a bit about the work-life balance!
Over the last few weeks we've been looking at what we can learn from each other on climate and how we reach our climate goals. The Danish model for public/private partnerships in the area of climate is very interesting. We're looking at that and how it encourages businesses to make a contribution to the Race to Zero (international carbon emissions reduction campaign).
But we've also been co-operating quite a lot on healthcare and science recently because of covid. We've had to do more together about our approaches to genome sequencing, which is really important in detecting covid variants. We've also been looking at digitisation. Denmark is very advanced in what it can offer its citizens digitally. It's interesting to explore that further because there is much more the UK can do on that.
We've also been looking into merging technologies. Denmark is at the forefront, as is the UK, of things such as artificial intelligence, so there is tremendous potential to learn from each other.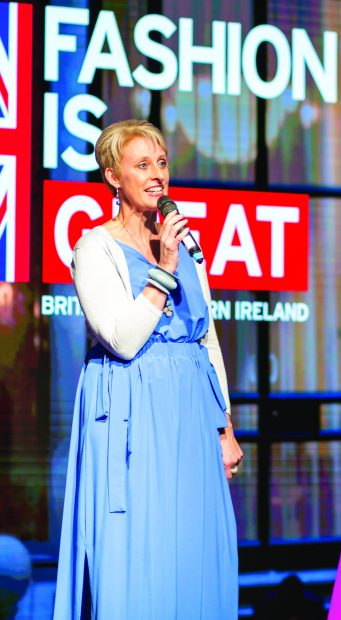 Corona has dominated the world scene for the last 18 months or so – almost to the exclusion of everything else. Is it possible to carry out traditional diplomacy via online meetings, or are new diplomatic channels being created?
It's certainly much harder to do everything online. I think there are definitely some take-aways from the 'covid working at home' experience that we will carry forward into future working practices. As a diplomat you tend to travel quite a lot for regional meetings, and I think we've learnt that we can do more of that online than we did previously. There's a saving on the environment and also to family life.
But much of diplomacy is premised on personal relationships. It's all right to have a video conference with someone you already know because you already have a relationship, but to try and 'cold call' a new relationship via the internet is quite tough. Also, just negotiating things – much of the discussion you might have at international diplomatic meetings is in the margins. It's hard to create the 'in the margins' moments online because you are much more transactional in a meeting.
I think we'll have to go back to a more hybrid model in which you have in-person diplomacy coupled with a little bit more online engagement. I think that's going to be how we move forward.
I guess there are also security aspects as well. The more things that happen online, the more chance there is of being hacked …
Yes, and there are some conversations that you don't want to have via a non-classified forum.
Prior to becoming an ambassador you have been very involved in womens' rights issues. Could you tell us a little about that?
I've spent most of my professional career working on issues to do with violence against women. I started off as a barrister and worked on criminal cases to do with domestic violence. I then went into government and was working on asylum cases involving women in which they were seeking asylum on the basis of violence. I moved on to work in the areas of human trafficking and sexual exploitation, developing a UK strategy concerning human trafficking.
More recently I've been working on rape in war and an international campaign to tackle how to end the widespread impunity for people who rape in war – to try and reduce that as a tool of conflict.
I've worked in a number of countries around the world and have had a good exposure to the way different countries address the challenges of violence against women, whether that's in Africa, Asia, or east or west Europe. The challenges prevail and are pretty consistent in every country of the world.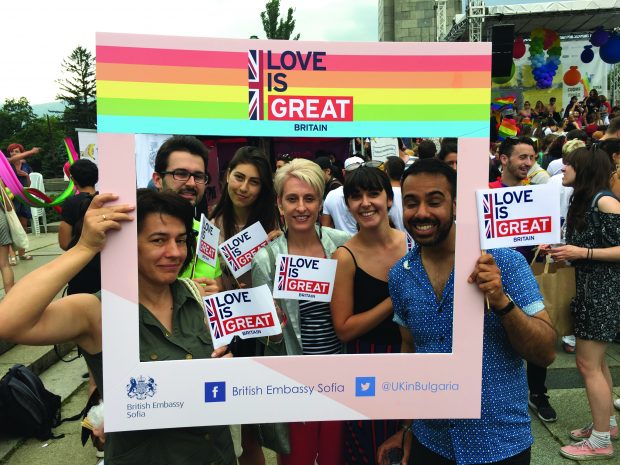 I'm sure you're aware that #MeToo has, belatedly perhaps, really taken off here over the last couple of years. Do you feel that you can contribute to this debate?
I think every woman has a view on the issues involved in #MeToo. If you're a woman in professional life and you've been working all your adult life, you will have been exposed to some of the issues.
No country in the world has solved this and Denmark, just like the UK, has ongoing challenges in this area. I do think it's my role to look at where we can offer best practice and experience from the UK. Sometimes we will have tried to tackle some of these issues by using various policies and legal tools. It may or may not have worked, and that might be useful to other countries.
I think there is a role from an international perspective: to make the debate not just a domestic one but more of an international one. These issues cannot be looked at in isolation. Yes, they are related to culture, but there's so much more to some of the issues involved in violence against women, sexual harassment, and the culture that facilitates women and men being treated differently.
I'm very interested in hearing from people involved in the debate. I'm hosting a lunch in three days' time with female business leaders to talk about women on boards. It is very interesting to hear how Denmark and Danish business is approaching that.
Well, there aren't really that many …!
In the UK we're also struggling to reach some of our targets, so it is interesting to understand what the challenges and barriers are here and whether they are the same. We've got some really good legislation from 2017 in the UK concerning gender pay, which requires big companies to publish their pay gaps. That's been quite a useful tool in order to try and expose some of the disparity.
Other countries have approached it through more institutionalised quotas. It's very useful to reflect internationally on what has worked and what has yet to work.
I know that you have just become patron to the British Chamber of Commerce in Denmark.  How do you envisage your role and what part to you see the chamber playing in future?
I think it's quite an exciting time for the chamber because we're in this new chapter of our trading relationship with the UK and Denmark. I think there's a lot of opportunity moving ahead, both to grow the membership and to add value to some of the debates and some of the issues companies care about, whether it's climate sustainability, regulation or tax.
There's lots to talk about from a business environment point of view, and the chamber has a role in that. We also have aspirations to have particular campaigns in certain sectors, whether it's climate, offshore wind, tech, cyber – we would like to build a better relationship between the UK and Danish companies working in these areas who we could partner together with.
There's a lot of potential and the embassy has had a good relationship with the chamber over the years, and so I feel privileged to be a partner for the chamber going forward. I hope I can support them in how they look to develop the trade relationship a bit more.
Finally, an easy one: what do you do for relaxation when you are not on duty as an ambassador, although it doesn't sound as if you have much time for that …!
I've just got a new road bike and I like to go cycling up towards Skodsborg along the coast. It's beautiful cycling there. I just love the outdoor lifestyle in Denmark: the kayaking, the running, the walking.
The Danes love to be outside and I love their relationship with nature. I'm trying to exploit that with my family and be outside as much as possible. Now the weather's getting better, it is very pleasant to do that.
Thank you very much for your time.