Forget about the Golden Age you learn about in the history books because the Danish autumn delivers every year.
From the leaves on the ground, to the landscapes that greet you in the capital's green spaces, our vision is a constant source of inspiration.
Express yourself!
Accordingly, museums in the capital region host workshops to bring concrete expression to childlike imagination.
Painting, drawing, sculpture and ceramics are all catered to, along with advice, tips and guidance to enable children of all ages to enjoy artistic fulfillment.
Amazingly, some of these courses are completely free for under-18s, provided that you have yourself bought a ticket for the museum.
---
Louisiana
open Tue-Sun 11:00-17:30, until Dec 30; Gl Strandvej 13, Humlebæk; free adm for under-18s; louisiana.dk
There is no better place to drop off your children while you top up on some extraordinary art than the Children's Wing at Louisiana.
The classes, which welcome children aged 4-16, are always inspired by current exhibitions. Kids get to try all sorts: from drawing and painting to sculpture and ceramics.
Challenging the kids
The children are challenged to discover, analyse and produce their own versions of productions that are highlighted in the cultural centre, so they can "explore the working methods of artists, architects and designers".
The aim is to popularise complex, mature and deep art forms, and make it accessible for the younger generation in order to raise awareness.
Always something current
This autumn half-term, children will be able to take ownership of Mamma Andersson's painting techniques, shapes, colours and representation of nature by reproducing thought-provoking elements: whether it is a waving cat, a stack of dusty books, a skull, a vase. 
They will also be able to enter US artist Arthur Jafa's world by participating in a collage workshop and creating their own story, cutting, folding, gluing until it pleases.
Let them run wild!
Other courses are dedicated to learning skills, genres and other exhibited artists such as Yayoi Kusama, Mika Rottenberg, Pia Arke, Dr M Meets, Jorn Meets Jorn and Jens Adolf Jerichau, as well as masterpieces from the collection at Giacometti Gallery.
Construction and clay workshops are also organised to get a new way of understanding Louisiana as a hybrid space: wild like its vegetation and reliefs, and modern like its architecture and statues.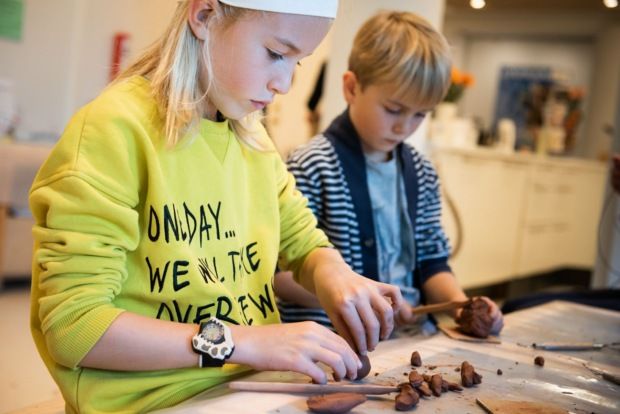 ---
Statens Museum for Kunst
Oct 16-24, 10:00-16:00; Sølvgade 48-50 Cph K; free adm for under-18s; smk.dk
This autumn holiday, SMK invites all prospective artists to attend its daily Børnenes værksted sessions. The children will have plaster, fabric, paint, clay, crayons and glue guns at their disposal to activate their senses and creativity. "We fuel the flames burning inside of us: the fire that is all about the joy of working creatively with the imagination. Here, the imagination is allowed to beat out the reason for a change," explained Michael Hansen, the head of the workshop for more than 20 years.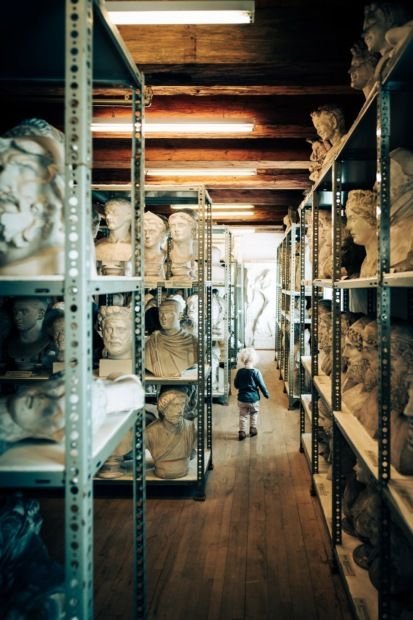 ---
Absalon FolkeHuset
Oct 16 & 23, 10:00-12:00; Sønder Boulevard 73, Cph V; children: 100kr, adults: 150kr; absaloncph.dk
On October 16 and 23, families are invited to learn everything you need to know about producing your own ceramics. Over the course of the 'Keramik: FamilieVærksted'  class, children get to shape characters, animals, cups, flowers, whatever they want, as their imagination runs free. Absalon's potters will teach, guide, give advice, lend materials, and take care of the firing and glazing. However, in order to make it to the kiln, the ceramics will need to meet a certain standard. Find the classes on the third floor; no onlookers!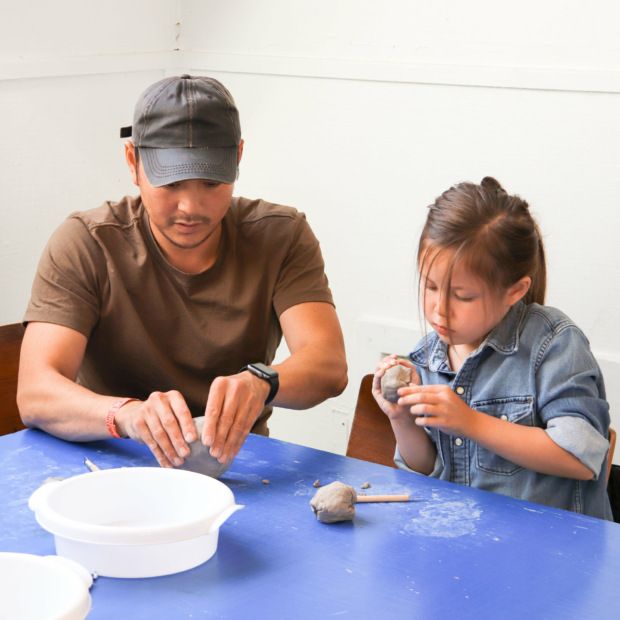 ---
Arken
Oct 19-23; 13:00-14:30; Skovvej 100, Ishøj; workshop: 40kr, admission to museum is free to under-18s; arken.dk
Primarily aimed at kids aged 8-12, the 'Kreativ' workshops this autumn are inspired by the flower – most noticeably the works of Rune Bosse and Emilia Bergmark. The children are encouraged to draw and paint, and also to fashion their own flower out of the different materials.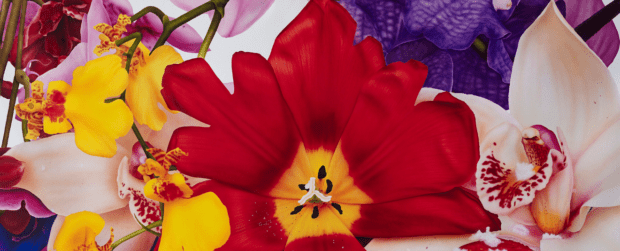 ---
National History Museum
ends Dec 31, open Thu-Tue 10:00-17:00, Wed 10:00-21:00; Øster Voldgade 5-7, Cph K; free adm with museum entry of 50kr (ages 3-18); snm.ku.dk
Running concurrently with the 'King of Dinosaurs' exhibition until the end of the year, the 'Dino Lab' takes participating children on a dinosaur hunt, enabling them to dive into interactive stories about the ancient predators and study fossils of their gigantic claws under a microscope. Children discover that art is also science. And it's also a jurassic lark.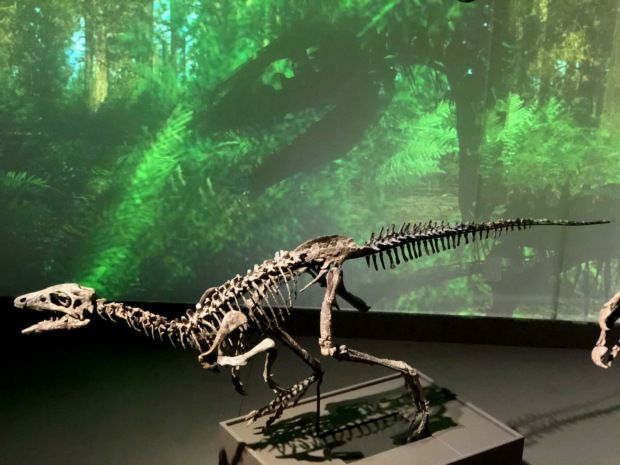 ---
Gammel Strand
Oct 19, 11:00-14:00; Gammel Strand 48, Cph K; free adm; glstrand.dk
Gammel Strand modern art gallery is opening its doors to families for a playful workshop at which children get to tell their own stories by making colours explode. Inspired by the exhibition 'GNIST' featuring Danish artists JF Willumsen, Olivia Holm-Møller and Asger Jorn, don't miss this exploration of the expressive, energetic qualities of colour.