Copenhill
Vindmøllevej 6C, Cph S; open Mon-Fri 12:00-20:00, Sat 10:00-20:00, Sun 10:00-18:00; children: 105kr per hour, adults: 150kr per hour; copenhill.dk
An architecturally unique destination for an active family, Copenhill calls itself "Copenhagen's epicentre of urban mountain sports" – and for good reason. 
Start your visit by taking the hiking route through an exciting green landscape that lends itself to activities, but remember to take in the view. 
At an altitude of 85 metres towering above the Øresund, you don't need any further confirmation the height is above sea level. 
The slope awaits
And then move on to the main event: a chance to ski and snowboard down the huge slope, which is divided into different levels to enable support for a wide range of abilities. 
The centre also includes the largest climbing wall in the world. At 85 metres tall and 10 metres wide, it's a challenge: both to climb and to convince anyone to give it a go. 
Times at Copenhill should be booked online in advance on its website.
---
Brave new planet on Amager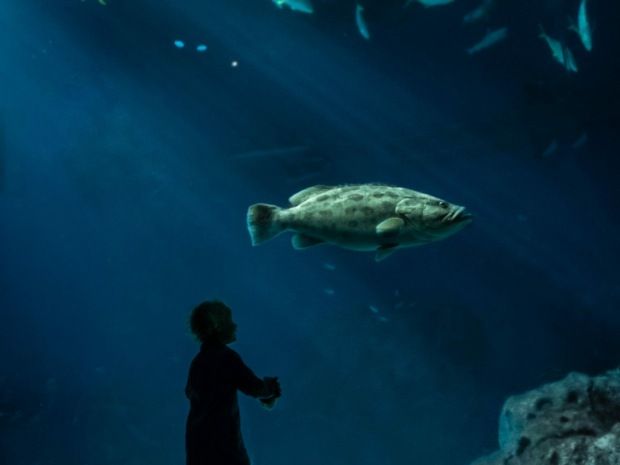 Blue Planet
Jacob Fortlingsvej 1, Kastrup; open Mon 10:00-21:00, Tue-Sun 10:00-17:00; under-12s: 100kr, over-12s: 185kr; denblaaplanet.dk
Is your child still searching for Nemo? Well, they might just find him here at Blue Planet, northern Europe's largest aquarium. 
Visit Copenhagen's international-class attraction and experience a world cruise under the sea for children and adults, on which you can get up close and personal with thousands of fish and sea animals. 
In total there are 48 aquariums containing over 7 million litres of water. 
Delightful in all seasons
When it rains, enjoy the fact that on the Blue Planet you can be dry and have a fun day surrounded by water and sea animals. 
The sun meanwhile brings out the best in the aquarium. On clear days enjoy the sea view and look past the Øresund Bridge to Sweden. 
Or turn around and admire the aquarium's unique and distinctive architecture, which has become an important landmark in Denmark, winning several prizes, including a RIBA EU Award and the World Architecture Festival's Display Award.