Mikkeller Brewery's very public fall from grace started inauspiciously on an Instagram account belonging to a woman named Brienne Allan.
May in Massachusetts 
Allan, a production manager at Notch Brewing in Salem, Massachusetts – who goes by the name of 'ratmagnet' on Instagram – asked a simple question in her stories on May 11: "Had other people in the brewing industry experienced sexism?"
Drawing media attention from across the States, the response was immense. It implicated individuals from big names on the US craft beer scene such as Hill Farmstead, Tired Hands and Evil Genius – to name but a few. 
"It opened the floodgates," says Allan.
Danish heads on the block
The craft beer industry is tight-knit. It didn't take long for international responses to start rolling in. And a couple of Danish names were cropping up … a lot.
Particularly Søren Wagner's – the founder and head of Danish brewery Dry & Bitter in Gørløse in north Zealand. A swathe of sexual harassment accusations detailing his aggressive and coercive behaviour, shared by Allan, led to his resignation just a week later.
The matter was investigated and verified. Dry & Bitter made a prompt public statement of apology, communicated openly and issued multiple follow-ups. While there is rarely a satisfying resolution in these cases, D&B put in the legwork.
But this hasn't been the case with the other Danish name that Allan's callout dredged up.
Meanwhile … in Copenhagen
Enter Fanny Wandel – a bartender at The Barking Dog in Nørrebro (which, as a side note, was recently listed as one of the world's top 10 tequila bars).
Wandel noticed Søren's name on ratmagnet's stories. She also noticed that Mikkeller Brewery was getting a lot of airtime. She reposted the anonymous posts pertaining to the Copenhagen beer scene.
Wandel's page quickly became a platform, exactly as Allan's had been, for people to safely share stories of toxic workplace culture in the brewing and wider hospitality industry in Copenhagen.
"It started out as me just lending my own voice and sharing my own life experiences. Maybe because it makes these things less abstract and easier to relate to," she explained.
Victims of Warpigs
The criticism of Mikkeller that Wandel helped to share was broad and deep – spanning from bullying, harassment and intimidation to a desperate lack of HR infrastructure and physically unsafe brewing conditions.
"It became about facilitating an open conversation where people could maintain anonymity, which it's very much stayed," she said.
At Warpigs – a Mikkeller brewpub in the Meatpacking District that is co-run by Indiana's 3 Floyds Brewing – allegations surfaced that founder and creative director Mikkel Borg Bjergsø and COO Jacob Gram Alsing (aka 'The Major') not only participated in the bullying of staff but allowed it to continue elsewhere.
On June 1, the general manager of Warpigs was quietly replaced with no explanation from Mikkeller HQ. The next day, Berlingske reported on the burgeoning international #MeToo movement in craft beer, making a point of the reshuffle at Warpigs.
Mikkeller's mask slips
At this point Mikkeller began to scramble on social media, posting a statement about "harassment and inequality in the beer industry" to Mikkeller-affiliated groups.
It was a weak gesture and spooked the members of 'Mikkeller Beer Club' – a dedicated community of Mikkeller followers, who began cancelling their craft beer box orders en-masse.
Less than a fortnight later, anonymous protest art was installed outside Mikkeller HQ in Carlsberg Byen. The posters – parodying Mikkeller's artwork with messages like "Racism: Get Away With it Ale" and "Super Cool Sexist Beer" – were taken down within six hours.
By now in mid-June, Mikkeller had been conspicuously quiet for too long. Meanwhile, Wandel's Instagram, which had documented every detail of the unfolding controversy, was going viral in the hospitality industry.
Bombing on the radio
On June 17, DR's ears perked up and Mikkeller CEO Kenneth Madsen and Wandel were invited to give a joint radio interview.
While Wandel plainly pointed out the pattern in allegations against Mikkeller, Madsen was evasive – repeatedly shifting the blame to the industry, igniting a backlash of criticism of his insincerity.
A week later, Kate Bailey, the founder of the Hospo Hotline program – a podcast dedicated to workplace culture – produced an episode with Wandel examining the saga so far: 'Pints, Protests and Platitudes: A Mikkeller Update'.
The dialogue was gathering pace … but it wasn't a surprise to many in the industry. Bailey had been watching Mikkeller unravel since 2018, when she released a podcast on Mikkeller's controversial 'FemAle' beer.
Another secret resignation
Around this time more Mikkeller reports were hitting hospitality publications, though mainstream media was slow on the uptake.
Kate Bernot – a journalist for GoodBeerHunting – was amongst those with the strongest voice.
Her July 1 article 'At a Breaking Point' blew the doors off the bad work practices going on at Mikkeller's San Diego brewery and Warpigs in Copenhagen.
She named Bjergsø, Madsen, Alsing, two specific brewery managers, and Pernille Pang (Mikkeller co-owner/head of PR/Bjergsø's ex-wife) amongst those to encourage or actively participate in belittling, humiliation, harassment or blanket indifference.
Bernot reported that two of the former San Diego employees referred to the brewery as a "revolving door". A former Warpigs employee who wished to remain anonymous said of her time there: "My mental health was absolutely rock bottom."
On Aug 2, Alsing 'The Major' stood down as COO. It was another hush-hush affair, singularly reported a whole month later by Fødevarewatch – a hospitality industry newsletter. Mikkeller stated that the position will not be refilled.
Until now, very little news had actually made it to the public's attention.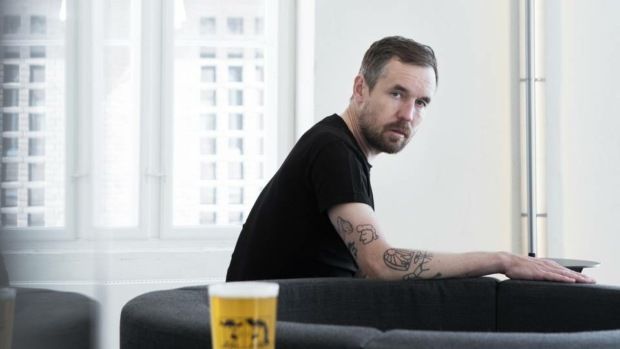 Boycotted
But that changed when the Mikkeller Beer Celebration Copenhagen (MBCC) on October 22, an international beer festival that usually attracts hundreds of guest breweries eager to network and share their beers with thousands of visitors, saw a crippling number of dropouts in the fortnight before the event due to Bjergsø's mishandling of the toxic-culture allegations.
Bjergsø was invited onto DR radio on October 13 to respond. It was another car-crash in which he attempted to side-step accusations of engrained cultural problems at Mikkeller.
In an article on Berlingske the same day he accused online 'activists' (read: Fanny Wandel) of trying to "hurt Mikkeller" by "pressuring breweries to drop out of MBCC".
Wandel has since provided copious evidence in the form of screenshots of messages from breweries who dropped out of MBCC that prove this was not the case.
Five months too late
Finally, Bjergsø took to Instagram – the platform where it all started – and issued his first personal apology on October 18.
"I'm sorry about the interviews I gave in Berlingske Tidende last week regarding breweries dropping out of MBCC. Some of the things I said came across as if I did not acknowledge Mikkeller's responsibility. This was not my intention," he stated.
For Wandel a good outcome would be to see balance restored in the industry. "It should be more acceptable for people to talk about wrongdoings in public and out loud," she said.
Time for change
It's a timely plea. The hospitality industry is facing huge staff shortages. 
"I think everyone needs to take advantage of all the time we've had to reflect," continued Wandel.
People have left the industry because they weren't being taken care of or they realised that their workplaces were an exhausting factor in their lives and they didn't want to return to it."
Last year, The Bartender's Choice Award – an annual international industry awards ceremony honouring individuals and businesses in hospitality – awarded Wandel the 'Improver of the Industry' award. Looking ahead, she hopes that her "cry for people to participate in the dialogue" is heard.
"Now we're in a place where we should revisit our policies and the way in which we work. We need to give space to people to take care of their mental and physical health," she said.
Well, Mikkeller. Your move.