Wasn't that a dainty dish to set before the guests of the British Embassy on June 9, who assembled to celebrate the 'Platinum Jubilee' of Queen Elizabeth II of Britain. True, France's Louis XIV, the Sun King, still holds the record for being the longest-serving monarch in history, but he was four when he took the mantle. Lilibet was 25! Only four monarchs have celebrated a Platinum before, so it was a no-brainer for British establishments in Copenhagen to mark the big day in style. From tea parties to banquets, the lips were rarely dry among the feverous toasting to her majesty.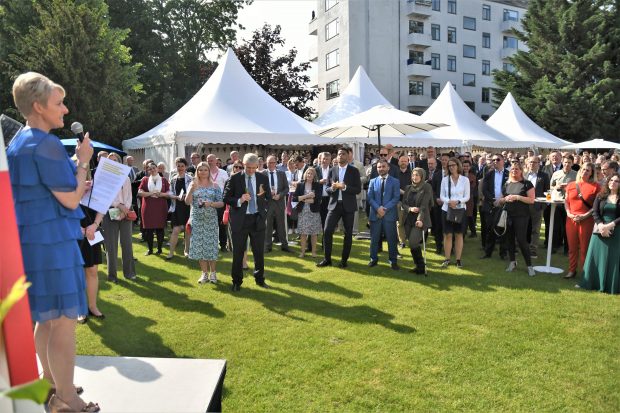 When they sing "long to reign over us" in the British National Anthem, they aren't kidding.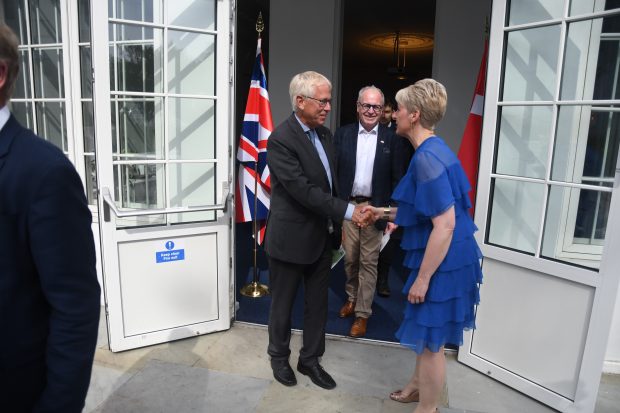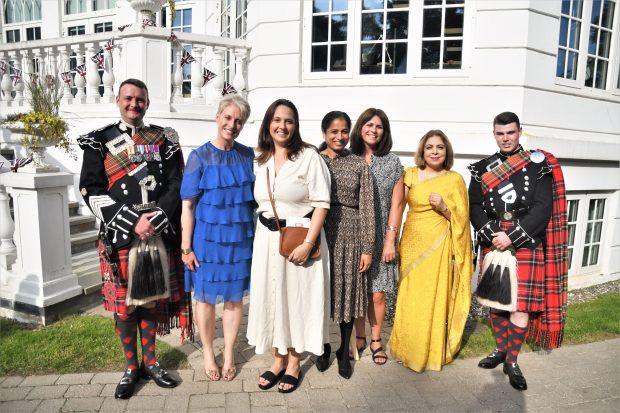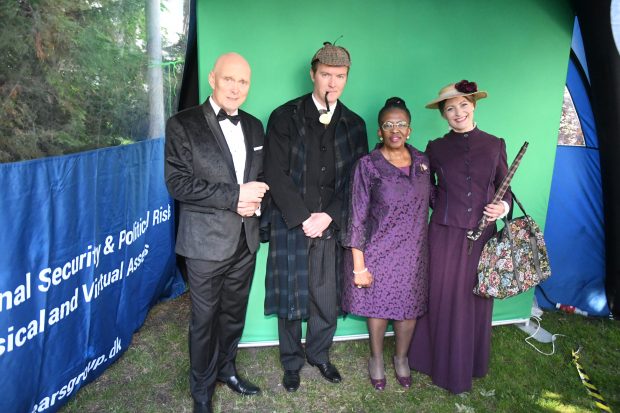 Among the guests at the British Embassy Tea Party to not only mark the Platinum Jubilee, but also the Golden Jubilee of Queen Margrethe II, were: (top) British Chamber of Commerce in Denmark president Gareth Garvey and chair Klaus Søgaard, pictured here being greeted by British ambassador Emma Hopkins; (middle) a host of dignitaries, including Indian ambassador Pooja Kapur (second right), and members of the Anglophone community, including several teachers from Copenhagen International School; and (bottom) none other than British fiction's most popular characters – James Bond, Sherlock Holmes and Mary Poppins – pictured here with South African ambassador Fikile Magubane.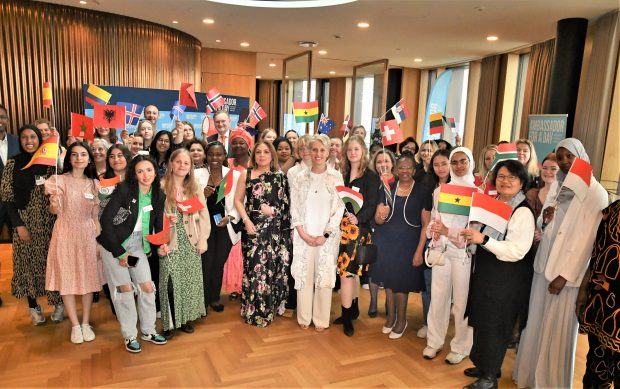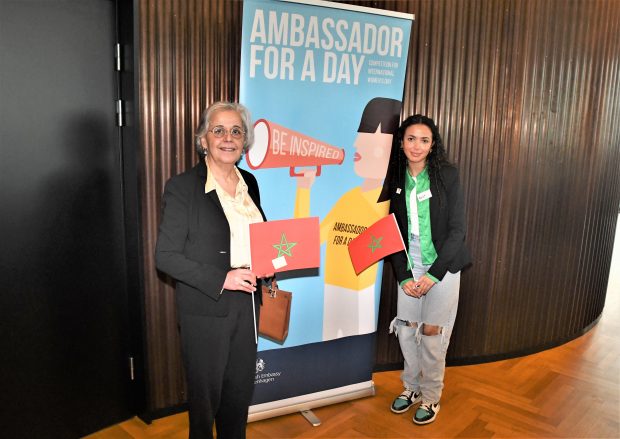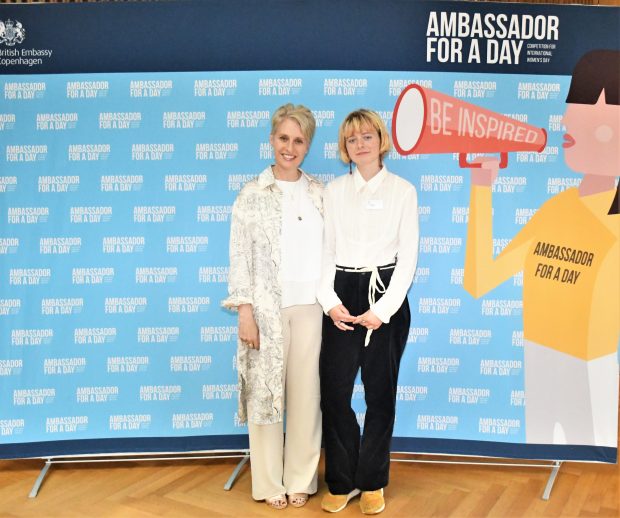 A week later it was the turn of the participants in the UK Embassy's 'Ambassador for a Day' mentorship initiative to take over its lawns. Among the ambassadors taking part were Moroccan ambassador Khaija Rouissi (middle) and, of course, Hopkins (bottom).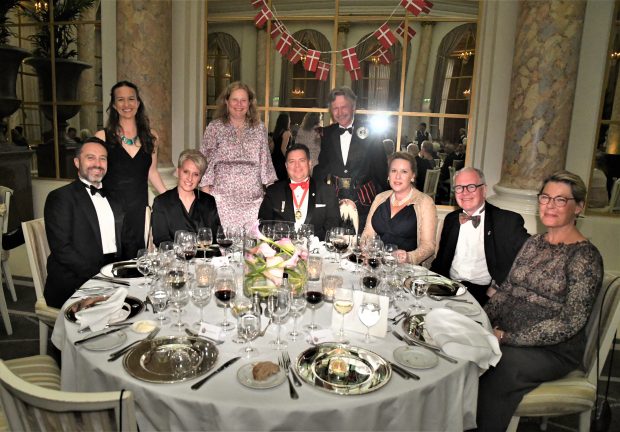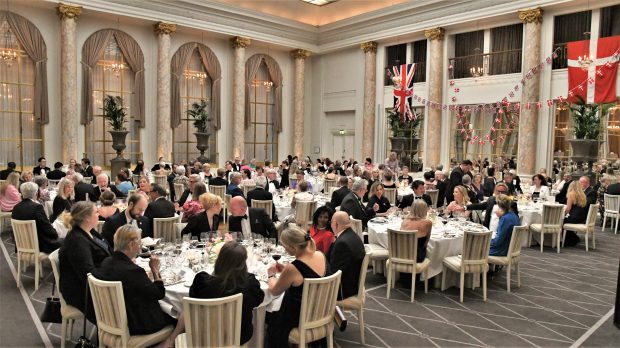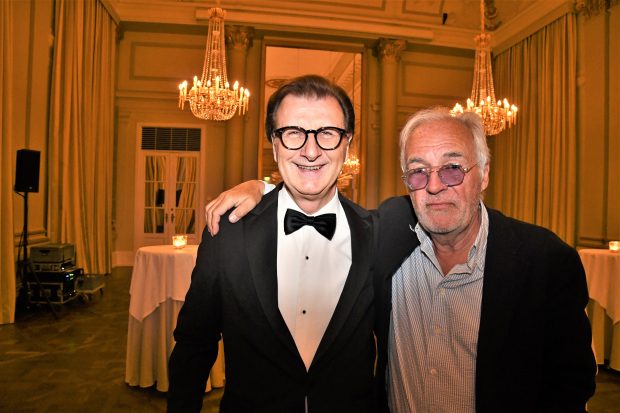 Meanwhile, at the Hotel D'Angleterre on June 10, the Royal Society of St George held a lavish banquet to mark the jubilee. Enjoying themselves at the top table were (top: left to right) British ambassador Emma Hopkins, Royal Society of St.George president Simon Mears, St Andrew's Society president Kaj Larssen (standing), Princess Eleonore-Christine of Schaumburg-Lippe and British Chamber of Commerce in Denmark president Gareth Garvey. Among those providing the entertainment (bottom) was one half of Denmark's 2000 Eurovision winning duo, Jørgen Olsen, who later found time to take a picture with Canadian ambassador Denis Robert. The evening began in the Louis XVI room – a nod surely to the inevitable moment when Elizabeth overtakes his ancestor as the world's longest reigning monarch.