It was indeed a historic moment in human history when the NASA probe DART collided with the asteroid Dimorphos on September 27 and altered its orbit.
But no less historic than the tenth anniversary of the Copenhagen Conker Championship, which again took place at Charlie's Bar on Pilestræde in the city centre on Saturday October 22.
An uncanny re-enactment 
Just like DART dissolved into dust upon impacting the mighty asteroid, Kornelja 'Korn Dog' Raylte's conker splintered all over the tarmac after directly hitting her opponent's nut square on the side.
It was, in many ways, an uncanny re-enactment of the NASA operation, and just like the team at Mission Control in Houston (or have they packed it off to Delhi these days?), Elin 'nihilation' Giese was temporarily stupified – but no, the debris was all her opponent's, leaving her conker dangling into history.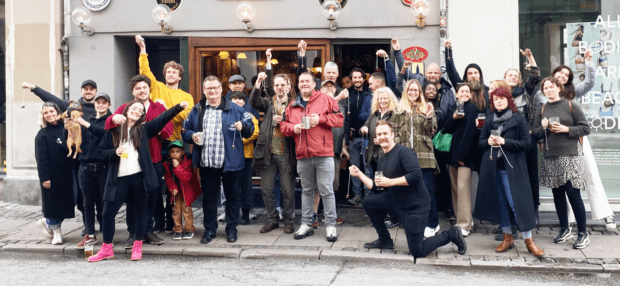 Øresund orbit
NASA had to wait a fortnight for confirmation of the result, but championship organiser Jon Nunn had no doubts about this orbit and arc: the journey across the Øresund from her native Sweden had paid dividends for the victor, and Elin 'nihilation lifted the trophy with unbridled joy.
Her vanquished opponent, last year's winner, was left to rue the tenacity of her strike with a conker clearly on its last threads.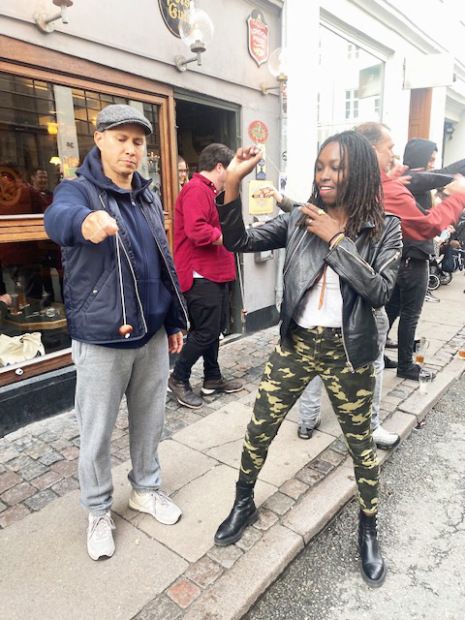 Copenhagen conquered
"This year's tournament was the most intense yet," Nunn told CPH POST after the final strike. "This is quite possibly the most exciting thing to happen to Sweden in years. I believe there is a possibility they may name a street after her."
Nunn's appetite for the game of urchins, a pastime first practised on the Isle of Wight in 1848, is showing no signs of abating.
"This was the 10th anniversary and the best ever – here's to 10 more years of conkers," he enthused.
"Once again thanks to CPH POST and Charlie's Bar for their unwavering support."