There was no mistaking Hans Christian Andersen. He was a long-limbed, tall man with an unusual head and large Roman nose – the perfect subject for a sculpture many would appear to agree.
And his likeness continues to inspire. In September, the Hans Christian Andersen Storytelling Center in New York concluded its 60th anniversary season to mark the unveiling of his famous statue in Central Park.
And other works continue to pop up – for example, Bjørn Nørgaard's work, which was unveiled last year and can be seen at Tivoli Hotel.
Drawn from bony bore
Nørgaard and his ilk draw inspiration from the work of their peers and grainy 19th century photographs, but there is also another excellent source: a written description by one of the finest writers of the Victorian Age.
In his novel 'David Copperfield', Charles Dickens' physical description (see factbox) of antagonist Uriah Heep was based on Andersen, a houseguest of his family's in 1847.
The fictional character is noted for his sappy humility, insincere flattery and falsity, and who knows, perhaps Dickens' description was more than skin-deep as the visit was overlong and awkward.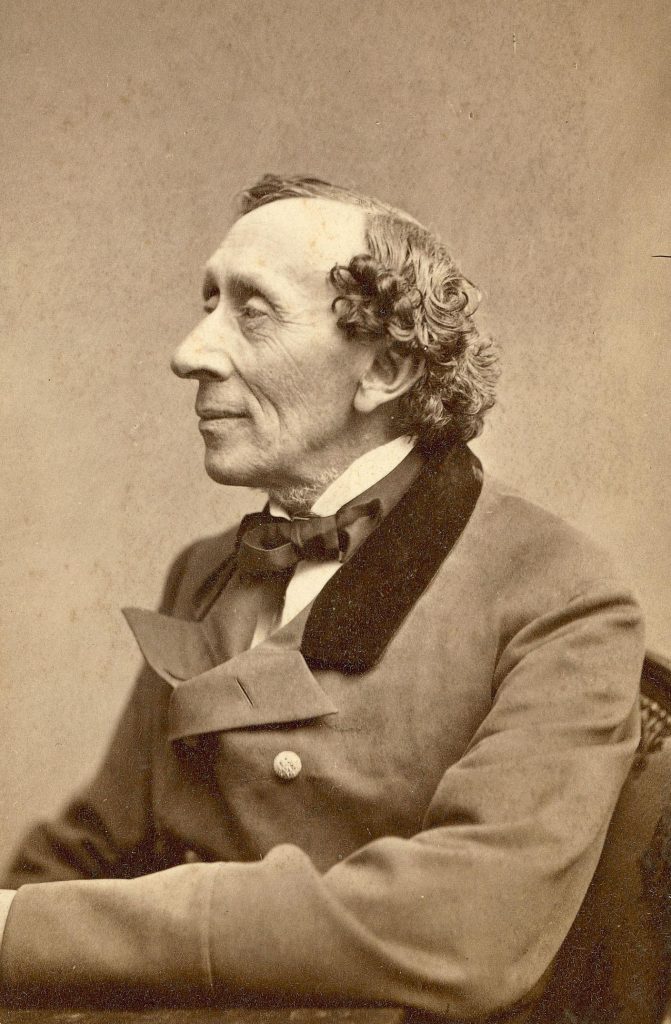 Even though the family kept dropping subtle hints, Andersen stayed for five weeks instead of two. He was nicknamed "a bony bore" by Dickens' daughter Kate, while the English author himself stopped all correspondence between them after the disastrous stay.
Influential tales
Andersen's stories have also influenced sculptors. Copenhagen's iconic 'The Little Mermaid' is the most famous example, but just this year, another of his tales has played a part in the ongoing US presidential election.
The US anarchist collective INDECLINE drew inspiration from 'The Emperor's New Clothes' to unveil nude depictions of Donald Trump across America.
---
Name: HC Andersen i en queer tid
Location: Odense
Unveiled: 2012
Sculptor: Jens Galschiøt
HC Andersen's sensitive personality and ambiguous sexual orientation provided the inspiration for renowned Danish sculptor Jens Galschiøt's 2012 work 'HC Andersen i en queer tid', a collaboration with Pink Cup and Odense Eventyr Golf Club to promote a breast cancer fundraiser.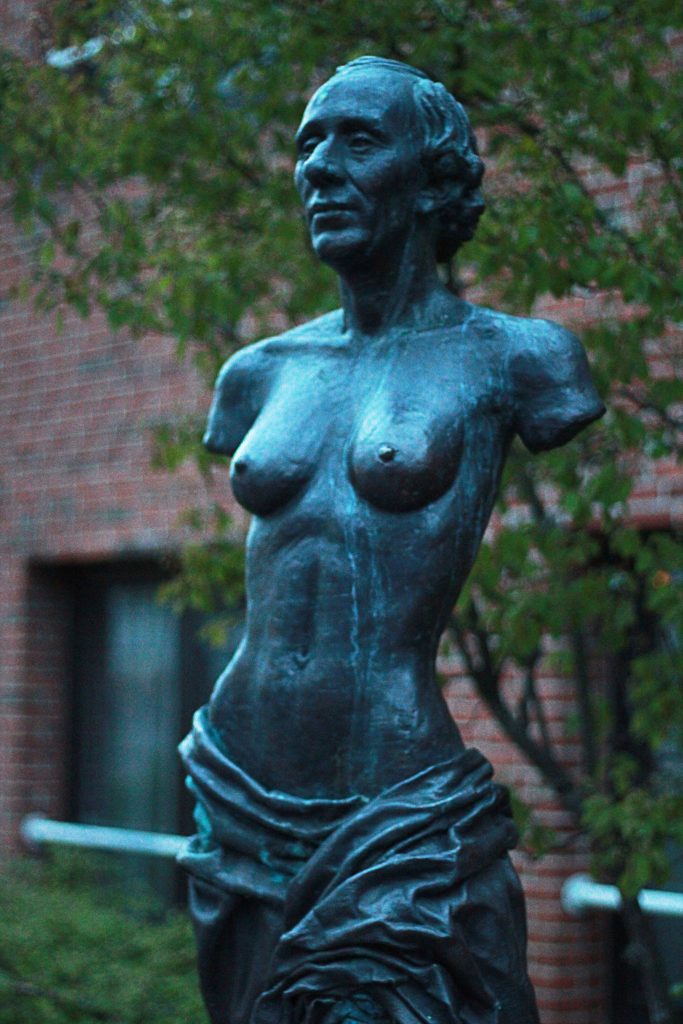 The 2.3 metre-tall bronze sculpture depicts Andersen with a set of female breasts. 'Miss Andersen', as it was nicknamed in the media, caused uproar in Odense, dividing visitors between those who admired the perfectly-shaped bosoms and others who felt insulted on Andersen's behalf.
Galschiøt is no stranger to controversy, though. Ahead of Copenhagen's hosting of COP15 in 2009, his statue 'Survival of the Fattest' was placed in the city's habour to draw attention to inequality across the world.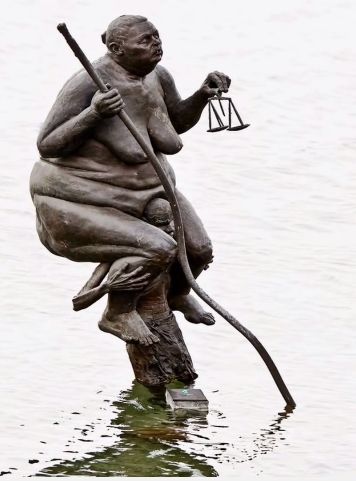 It featured a colossally overweight Justitia (the Roman goddess of justice) being carried on the shoulders of a starving African man.
CPH POST caught up with Galschiøt in October to find out more about his depiction of Andersen.
How did you come up with the idea?
HC Andersen's biography is often researched from that queer perspective. And I thought that this approach could be very interesting to reflect in sculpture.
How did you come up with the statue's design?
I decided to merge two sculptures together: the ancient classic 'Venus de Milo' and a depiction of HC Andersen's head by Danish sculptor Vilhelm Bissen, back in 1864. So it was as though the sculpture goes back in time, but features a modern contemporary creation as well.
What was the public's reaction?
It was very diverse. The sculpture was presented at Magasin in Odense along with great festivities, and the fundraiser was successful. But after the statue was placed next to the Odense Eventyr Golf Club, some members complained and the club chairman asked for it to be withdrawn. This caused a big fuss in the media and even polls asking the public to vote for or against the breasts. The chairman was eventually forced to bring back the statue.
Where is the statue now?
At my gallery in Odense. It stood for a few years next to the Radisson Blu HC Andersen Hotel, and it has participated in a number of exhibitions.
Why did you find HC Andersen interesting to sculpture?
I like his fairy-tales. They tell a story on so many levels simultaneously and are therefore a great inspiration. Many of them include social criticism, which is also present in my sculptures.
---
Name: The Darning Needle
Location: Odense
Unveiled: 1988
Sculptor: Frede Troelsen
Galschiøt's feminine Andersen is not the only sculpture in Odense with suggestive overtones.
Based on a fairy-tale by Andersen, 'The Darning Needle' was apparently supposed to depict a simple thread and needle, but that isn't what visitors tend to see at first glance.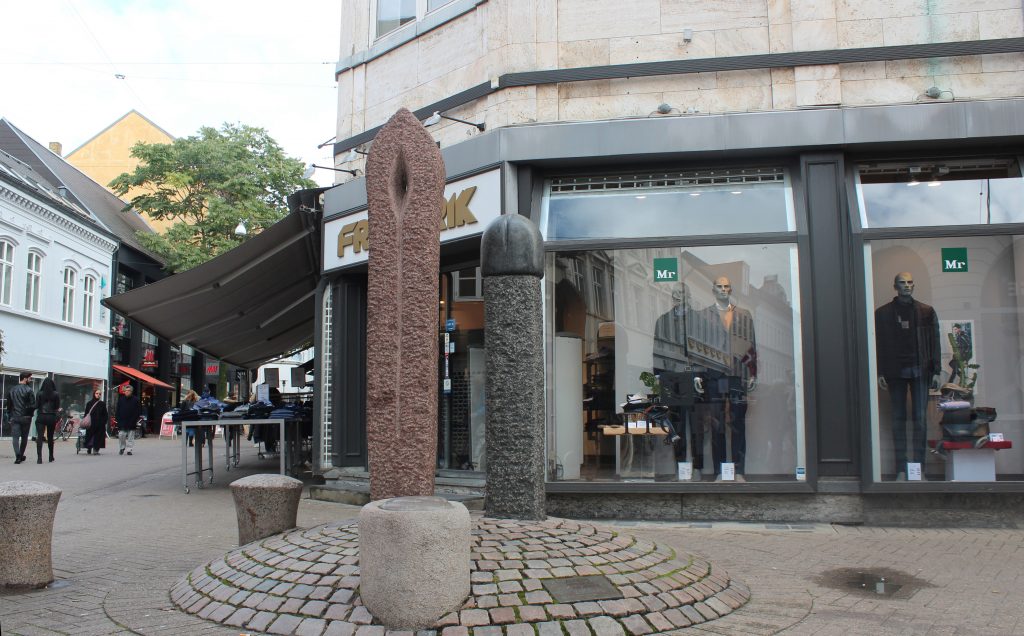 Its creator Frede Troelsen has passed away and it remains unclear whether the sculpture's uncanny resemblance to a man and woman's private parts was intentional.
Locals – or at least some international students based in the city – call it the 'penis and vagina statue'. Ironically perhaps, it's a favoured meet-up point, but maybe not for first dates.
---
Name: The Emperor has no balls
Location: Various locations in the US
Unveiled: 2016
Sculptor: INDECLINE
One of Andersen's best-known fairy-tales, 'The Emperor's New Clothes', this year inspired members of the American anarchist collective INDECLINE to depict Donald Trump naked, placing statues in public spaces in New York, San Francisco, Los Angeles, Cleveland, Seattle and later Miami.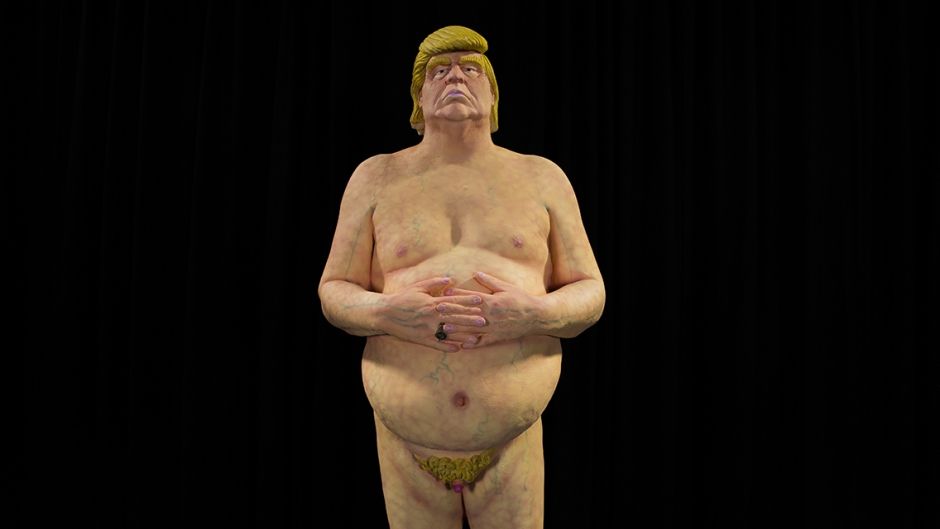 Some of the statues were quickly removed by the authorities, and others destroyed, while one has already been sold for a figure believed to be 20,000 US dollars.
As was observed in the Big Apple: "NYC Parks stands firmly against any unpermitted erection in city parks, no matter how small."
The weirdly-shaped statues were made out of clay and silicone with veiny skin and no testicles. The statues suggest that Trump is more of a ruler than a revolutionary and make fun of authoritarian leaders' tendency to honour themselves with large monuments.
---
Name: Hans Christian Andersen
Location: Central Park, New York
Unveiled: 1955
Sculptor: Georg John Lober
Perhaps Andersen's most famous tale, 'The Ugly Duckling', was the inspiration for the world-famous sculpture in Central Park in New York.
Commissioned by the Danish-American Women's Association to commemorate the 150th anniversary of his birth, it depicts Andersen seated upon a granite bench, reading his fairy-tales to a little duckling.
During the summer, children flock to the statue for its storytelling program, which over the years has featured some household names, including Denmark's very own Victor Borge.
Copenhagen has itself contributed two 19th century street lamps to the setting, and in turn, New York reciprocated with two of its own, which are still standing at Dantes Plads.
The little bronze duckling eternally listening to HC Andersen has actually been stolen a few times, but always successfully retrieved.
---
Name: Digteren HC Andersen
Location: Copenhagen City Hall Square
Unveiled: 1961
Sculptor: Henry Luckow-Nielsen
Copenhagen has a handful of statues dedicated to Andersen. One of the most famous in the city, and also in the world, is at City Hall Square.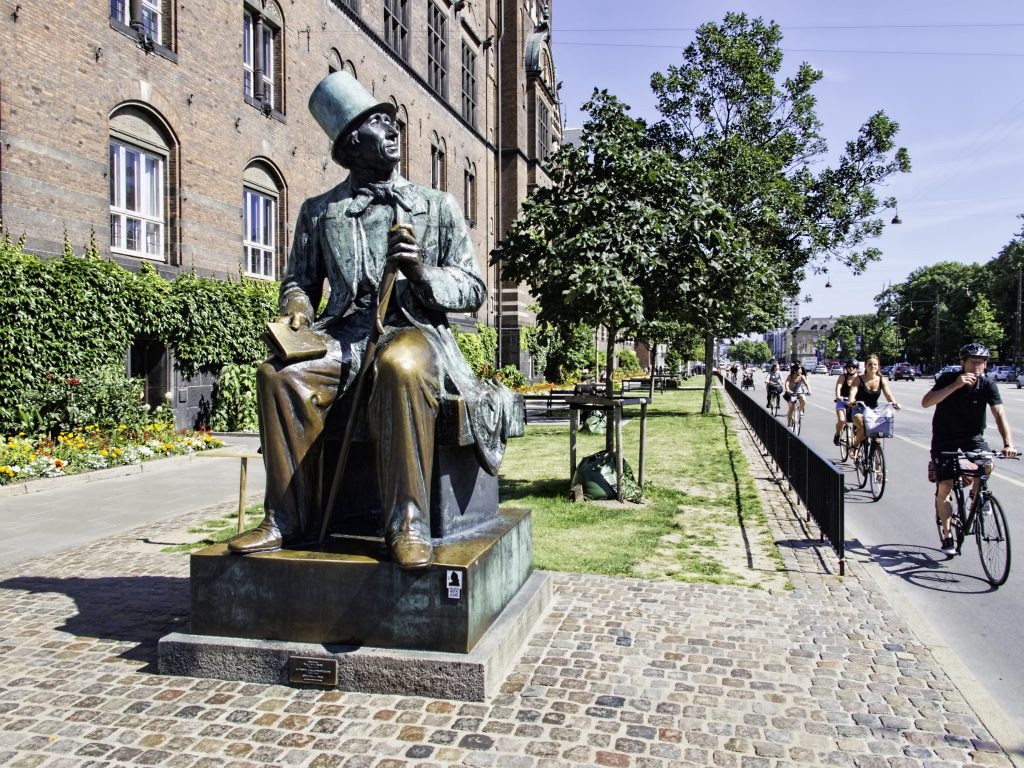 The bronze statue features Andersen sitting and holding a book while facing HC Andersen's Boulevard, the capital's busiest road.
In all fairness, he would have probably hated the frenetic location. As a man of many phobias, he packed a rope on his neverending travels just in case he needed to escape a burning building.
---
Name: HC Andersen
Location: Tivoli Hotel
Unveiled: 2015
Sculptor: Bjørn Nørgaard
Most Andersen statues tend to take the top hat and book approach. However, Danish artist Bjørn Nørgaard took a less conventional route when he created a four metre-high bronze of just Andersen's head, with various characters from his fairy-tales dancing on top of it.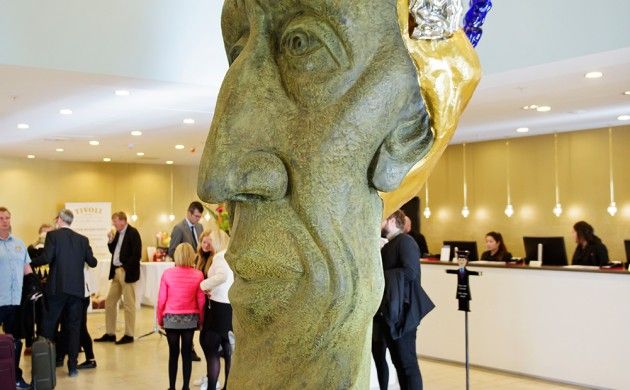 The sculpture was erected last year at the Tivoli Hotel. Andersen was among the guests who first visited Tivoli after it opened in 1843 and that visit inspired him to write 'The Nightingale'.
Nørgaard cited inspiration from the giant heads of the Olmecs and on Easter Island, among others. Andersen himself believed his head was unusual and was obsessively fixated by it when he was photographed.
---
Name: Numerous
Location: Everywhere
Unveiled: Every year since 1875 probably
Sculptor: Hundreds, maybe thousands
It has been over 140 years since HC Andersen died, but the author and his works still echo across the world.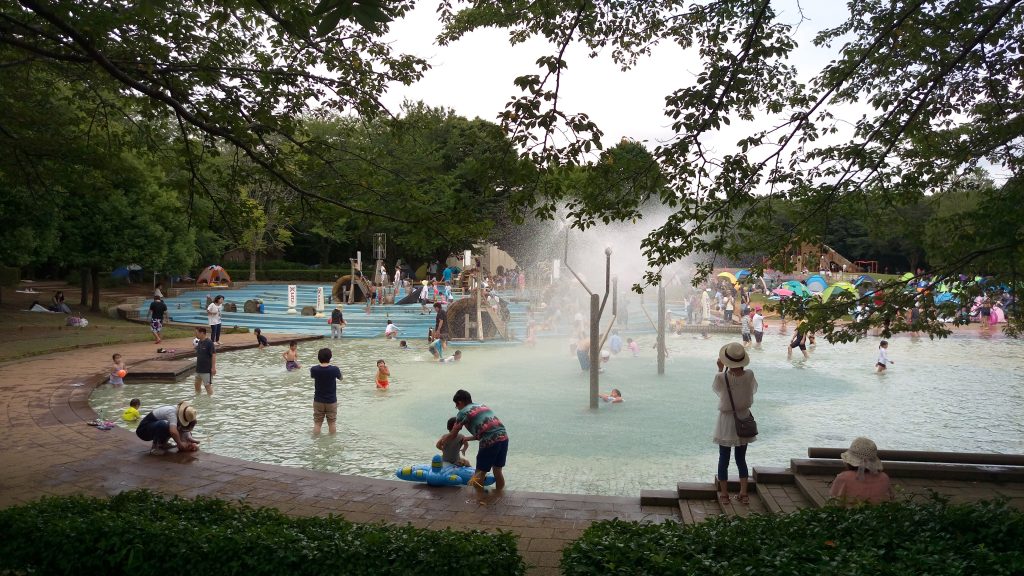 Along with themeparks in countries such as Japan (pictured), his likeness can be found everywhere, from Chicago and Solvang (a city founded by Danish immigrants) in the US, to Sydney in Australia, Malaga in Spain and Bratislava in Slovakia, to name just a few.