News
Gale force winds blowing Denmark's way
---
This article is more than 8 years old.
First autumn storm arriving tomorrow afternoon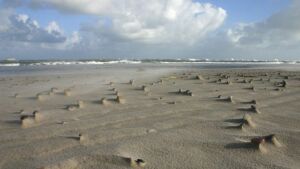 The first major storm of the autumn is set to blow into Denmark sometime around noon tomorrow and continue until Friday morning.
A powerful low pressure system is developing over the Atlantic and will move into northern and western Europe tomorrow.
The system is a classic sign that autumn has started, meteorologically speaking.
The storm will start out as a bit of rain tomorrow early afternoon. Later in the afternoon, the winds will pick up and in most areas they will be steady and strong.
Stronger in Jutland
Parts of Jutland, especially the north near the Kattegat and the west coast, could see gale force winds before things taper off around midnight Friday morning.
Things will calm down later on Friday, with the storm actually giving away to some sunshine.