News
One dead in Hellerup fire
---
This article is more than 8 years old.
Cause still unknown in serious overnight blaze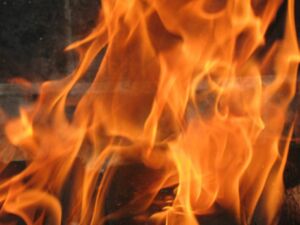 Police have discovered one body in an apartment located in a block of flats at Blidahlpark in Hellerup. A large fire last night forced police and firefighters to evacuate 18 other flats in the same building, according to North Zealand Police spokesperson Henrik Suhr.
None of the evacuees were injured, but the police have yet to make contact with the occupant of the apartment where the fire started.
"When we look up the names of those living at the address, we are missing the current resident," North Zealand Police's Peter Olesen told Metroxpress.
Scary night
The flames of the fire were fierce enough to reach the roof of the apartment building. Residents were evacuated shorty before midnight.
"We received notification at 23:14 that there was heavy smoke coming from an apartment," said Olesen.
Crews remain on the scene, and the cause of the fire remains unknown.