News
Blue bloc losing public support
---
This article is more than 8 years old.
Controversial statements and hypocrisy are behind the sudden falling-out, believes political commentator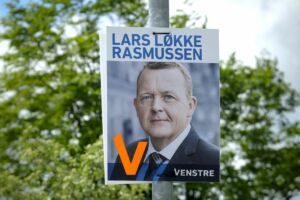 For the first time since the general election in June, Danish left-wing parties have more support than those in the blue bloc, according to opinion polls carried out by YouGov for Metroxpress.
Ventre, Konservative, Dansk Folkeparti (DF), and Liberal Alliance would only get 87 of the 179 seats in Parliament if an election took place today.
According to Henrik Qvortrup, a political commentator for Metroxpress, the public resents Venstre's anti-refugee policies and recent statements that mothers with part-time jobs should work more.
Meanwhile, DF has been criticised for using EU funds to finance anti-EU campaigns.