News
"What a hoot!" says Dane fined for honking
---
This article is more than 8 years old.
Man cannot believe police have wasted resources on catching him using his car horn to say goodbye to his wife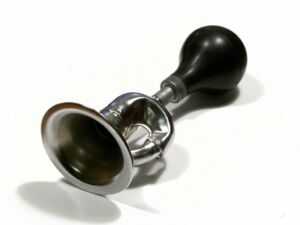 For 20 years, Jan Fensholt-Hansen has used his car horn to toot goodbye to his wife as he leaves for work in the morning. Last Thursday, that tradition cost Fensholt-Hansen a 1,000 kroner fine.
Last Thursday morning at 6:45, Fensholt-Hansen gave a little honk to his wife who was watching from the window as he drove off to work. Shortly afterwards, he was stopped by a patrol car and given a ticket.
The honk patrol
The two officers in the car told Fensholt-Hansen he had been reported and there was evidence he was guilty, so he was fined.
"I'll pay the fine, but this is such an incredible story," Fensholt-Hansen told the newspaper JydskeVestkysten.
"I have obviously been reported by my neighbours, and the police have been lying in wait for me. Is this really the best use of police resources?"
READ MORE: Danes getting more and more fines
Fensholt-Hansen said he was surprised that the neighbour who reported him didn't just come over and ask him to stop honking.
Southern Jutland Police said the person who reported Fensholt-Hansen had repeatedly tried to get him to stop his morning farewell.