News
Weekend weather could get interesting
---
This article is more than 8 years old.
Autumn's first storm could hit late in the weekend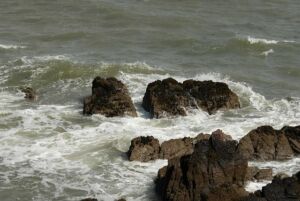 Early predictions are leaning toward the possibility of strong winds and a  full-blown storm arriving by Sunday.
But then again, the last storm warning made in mid-October came to nothing, so maybe this will be another false alarm.
A low pressure system developing over the Atlantic could make its way over the North Sea by the weekend.
The exact path and strength of the system is still uncertain.
Track uncertain
Some forecasts have the storm passing just north of Denmark, while others have it making a direct hit with the west coast of Norway, kicking up high winds for that area while Denmark dodges the worst of the weather.
If the low pressure system heads towards Denmark, northern and western Jutland will see the highest winds.