News
Green card grey zone just got gloomier
---
This article is more than 8 years old.
Foreign visa workers concerned about the future following government's proposal to tighten up permanent residency requirements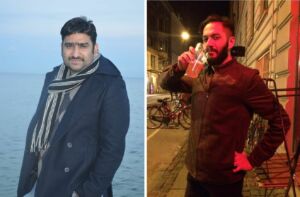 The minister for integration and immigration, Inger Støjberg, recently announced plans to overhaul citizenship and permanent residency requirements.
Denmark, which was already one of the hardest countries in the world to obtain citizenship, is now about to become even tougher to live in thanks to stricter language requirements, citizenship test and work requirements.
And for many green card holders who were already struggling, there are new, even tougher rules to take onboard And it has made a lot of them feel very nervous about their future.
New Rules
"The old rules stated that the only condition was that you had to work 10 hours a week," explained Naqeeb Khan from the Danish Green Card Association to the Weekly Post.
"They've now specified that the minimum salary you have to earn is 320,000 kroner. This means working 24/7. It's close to impossible to find the time to look for jobs in your field, and the government just wants to make it harder."
'Clean Cards'
Since 2007, when the government introduced the green card scheme, over 8,000 well-qualified workers have arrived in Denmark.
However, a 2010 survey conducted for the then Immigration Ministry revealed that only 28 percent of them were able to find a job in their fields.
The rest complain that they're here on 'clean cards' not green cards – that all they're being allowed to do is keep Denmark nice and tidy.
Modern slavery
Muhammad Ramzan Rafique, who came to Denmark from Pakistan armed with a university education and the desire for a better life, was already critical enough of the present green-card system.
"I am a modern slave living in Denmark," he stated plainly to the Weekly Post, before going on to explain his plight since moving here five years ago.
"I made the burger you ate at McDonalds, I cleaned the office before you clocked in at work in the morning, I drove you home after that night out – but you've never noticed me."
Working overtime
He is not happy and believes that Denmark isn't giving him enough of a chance to prove himself – especially when it comes to finding work in his field.
"I've worked very hard to qualify for permanent residence," he continued. "I've made an effort to learn the language. In order to make the required 27,000 kroner a month, I've worked odd jobs and driven a taxi for the past three years."
Despite this, he has found it almost impossible to make enough money.
"Most people work two jobs or overtime. This doesn't leave you with much time to pursue job opportunities in your field. It doesn't leave you time for your family or friends. You get no help at all from the state," he said.
Job-market discrimination
When he does manage to apply for jobs in his field, his name and skin colour, he says, make it very hard for him to get call-backs.
"Since getting here, I have applied for more than a hundred relevant jobs and have received a call-back for only one," he said.
Rafique recalls a particularly hurtful experience in which a potential employer asked him to send over a picture of himself. When asked why, the employer stated that he wanted to check with his employees whether they were comfortable working with a man like him.
He wasn't surprised when, upon sending the picture, he was informed the job had been given to someone else.
Nothing in return
Rafique is not the only one fed up with his working experiences in Denmark.
Mehdi Shams from Iran – who describes himself as a "green card holder for three years, who pays a lot of tax, receives nothing in return, and will probably leave soon" – regards his experience here as "professional slavery".
"A lot of Danish people like me very much, but I'm no longer willing to be a slave to this government," he said.
Far from blooming
He arrived in Denmark with a master's in chemical engineering, and he works in a flower shop.
The government has just sent him a letter detailing their new conditions – conditions Mehdi finds "very funny".
He has only been granted an extension for four months, is no longer allowed any sick leave, and has to make 320,000 kroner a year in order to be allowed to stay.
His questions to the concerned authorities have gone unanswered and he's now contacted a lawyer.
Staying hopeful
However, not everyone in Denmark on a green card is questioning why they chose to come here.
Yusuf Masood, who moved here a month ago from India, is not worried about the changes that the government is thinking of bringing in, and believes he won't have any trouble finding a job in his field.
With a joint degree from the Glasgow School of Art and the University of Glasgow in product design engineering, he's already got a couple of interviews lined up.
"I'm willing to adapt and I'm ready to move out of my comfort zone. I think that's what makes me different."