News
'Snow killer' on the way to Denmark
---
This article is more than 8 years old.
Today's weather could melt much of the snow from the weekend's storm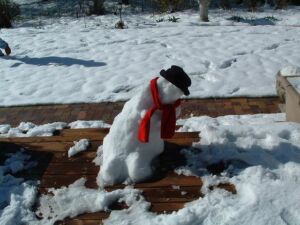 The snow piled up over much of Zealand could become a memory when a 'snow killer' weather front moves across the country today.
A combination of wind, higher temperatures and especially rain supplied by a front moving in from the west will melt large amounts of snow in a short time.
Wet and wild
High winds and rain coupled with temperatures as high as 9 degrees will send large amounts of heat into the snow.
The rain, coupled with the melting snow could make commuting as tricky as if travelling during a heavy rainstorm.
Already saturated surfaces will become covered with even more water, leaving motorists to deal with large amounts of water on the streets and roads for the next day or so.