General
Today is 'Ja' or 'Nej' day for Danes
---
This article is more than 8 years old.
Danes head to polls to vote on EU justice opt-out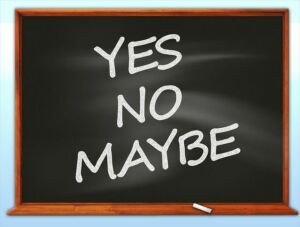 Danes will be hitting the polling stations today to vote on the referendum regarding the EU justice opt-out.
If Danes vote to scrap the opt-out, they will effectively opt in to adopting 22 piece of EU legislation in the area of justice and internal issues, while remaining a member of the co-operative EU policing effort, Europol.
"It's extremely important that Denmark remains a full member of Europol so we can continue to help fight serious crime across borders," said Søren Pind, the justice minister. "Danes face a huge and important decision."
Despite the vote only being open to Danish citizens, a number of internationals have contacted the Copenhagen Post over the last 24 hours to report they have been erroneously reminded by Copenhagen Municipality to vote in today's referendum.
Outcome still uncertain
Early polls indicated that those voting 'yes' had a commanding lead, but that has mostly disappeared in recent days, and it is expected to be a tight race. As many as a fifth of those voting are expected to make up their mind on the day.
In December 2014, the government at the time cut a deal with members of Venstre, SF and Konservative to put Danmark's opt-out on EU justice policy regulations to a vote.
Back then, they announced that a vote would take place in the first quarter of 2016, but the new government announced the vote had been moved to the end of this year.
In 1992, Denmark was granted four opt-outs in the areas of defence policy, justice, home affairs and the single currency following the Danish no-vote to the Maastricht Treaty. The opt-outs are laid out in the Edinburgh agreement and cannot be changed without Danish consent.
A 'Yes' vote would allow Denmark to remain part of the co-operative EU policing effort Europol.
READ MORE: Europol exit will affect trafficking of women, according to NGO
Nothing in today's vote suggests that any of the parties are ready to have Denmark involved in a common European refugee and asylum policy.
---
Check out this week's Weekly Post newspaper, out today, for more in-depth analysis on the subject.