News
More teachers quitting public schools
---
This article is more than 7 years old.
There has been a 31 percent increase in the number of teachers leaving the public school system in recent years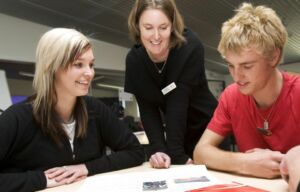 A new study from Kommunernes og Regionernes Løndatakontor, which analyses employee data for Denmark's regions and municipalities, has revealed that more and more teachers are choosing to leave the public school system.
Understanding the escape 
The data revealed that 5,406 teachers left public schools during the 2014-15 academic year – a 31 percent increase from 2013-14. Some 60 percent of those who left were between the ages of 35 and 54.
Anders Bondo Christensen, the president of DLF, the Danish teachers' union,  says he understands the need to escape.
"There are many teachers who find they do not have enough time to succeed at their tasks. And when you are responsible for educating a group of children, the situation becomes so unsatisfactory that you give up," Politiken quoted him as saying.
He added that the burden would give him pause for thought if he was starting out today too.
"If I had to choose teacher training today, I'd think carefully. To be a teacher is the best job in the world, but it can become a burden if you feel you are not doing it well enough," he continued.
However, Andreas Rasch-Christensen, the research and development head at VIA University College, believes that teachers need to do more to support the public school system.
"The teachers who choose to go away to private and independent schools often have the necessary skills [the public school system needs]. And these teachers should support public school development," he said in a written statement.
No incentive
Meanwhile, a survey from the DLF has found it is also becoming increasingly hard to attract new talent.
Berlingske reported on Tuesday that three out of four municipalities struggle to fill vacant positions. These positions often remain open and lead to other teachers having to work overtime to cover the workload.