General
Today's Date: Danegeld precedent
---
This article is more than 7 years old.
And they didn't even get any bacon!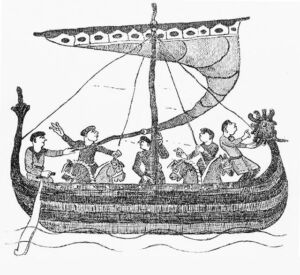 On this day in 871, Danish Vikings fought the Saxons of Wessex at the Battle of Basing in southern England.
The battle was one of several with no decisive victory during a bloody year that ended with the new king.
Alfred the Great (although he had not earned his greatness yet) paid the Vikings to leave – a predecessor to the Danegeld, which did not start until 991.