News
Four charged with roles in Copenhagen terror attacks
---
This article is more than 7 years old.
Justice minister Søren Pind called the charges "an important step"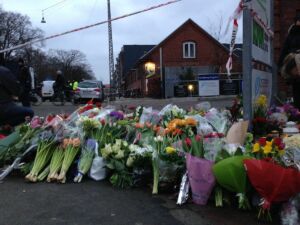 The justice minister Søren Pind has announced that four individuals have been charged with taking part in the terror attacks in Copenhagen last year.
The four men have been charged with terrorism in connection with the attack on Copenhagen's Great Synagogue last year where security guard Dan Uzan was killed by the main perpetrator, Omar El-Hussein.
Protecting security
"As justice minister, it is one of my most important tasks to protect the security and safety of the Danes," said Pind.
"The charges are an important step in terms of bringing those people who are partly responsible for the terror attacks in Copenhagen to justice."
READ MORE: One dead in terror attack in Copenhagen
Starting in March 
According to the charge sheet, the four men are charged with, among other things, taking part in the killing of Dan Uzan and attempted murder of two police officers by El-Hussein in the early hours of 15 February 2015.
The case is scheduled to begin before a jury at the City Court on March 10.