News
YouSee haemorrhaging customers
---
This article is more than 7 years old.
TV package price increase has had consequences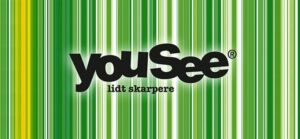 Due to steep prices and better streaming offers elsewhere, the TV and internet provider YouSee was forced to bid farewell to some 53,000 customers last year.
The TDC subsidiary experienced a turnover decline of about 1 percent as a result as customers were irked at the 5-6 percent increase in the price of the company's TV packages early last year.
"We reached our financial goals for 2015, but we've unfortunately had to cancel the remainder of our dividend payout for 2015 due to a deteriorating outlook for 2016," said Pernille Erenbjerg, the CFO of TDC.
"It's a sad notice for our shareholders, but the pressure on the Danish market is intense."
READ MORE: Competitors accuse TDC of restricting competition for fast internet
Adios to analogue
YouSee customers received a notice of a different kind recently. The company revealed that it would shut down the remainder of its analogue channels on February 9.
Customers are urged to ensure they can view their channels digitally or the channel will be a black screen on Tuesday.
YouSee has prepared a short video (below in Danish) to assist its customers in making the change.