General
Today's Date: Goodbye Jagtvej 69!
---
This article is more than 7 years old.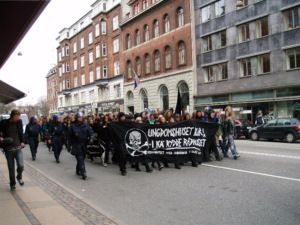 Today marks the ninth anniversary of the police's eviction of the Ungdomshuset in 2007.
This led to the worst riot in recent Danish history as demonstrators wearing masks and helmets attacked the police with stones and fireworks.
The police duly replied with teargas and ended up making 273 arrests.
The building at Jagtvej 69 was demolished four days after the eviction.