News
Curtain drops on another Danish circus
---
This article is more than 7 years old.
Cirkus Dannebrog goes bankrupt days before launching its 40-year anniversary season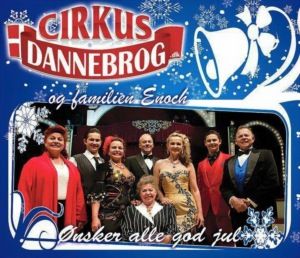 Just two months after Denmark's oldest circus, Cirkus Benneweis, announced it would shut down indefinitely due to financial issues, another Danish circus institution has been forced to call it a day.
With the upcoming circus season about to kick off, Cirkus Dannebrog has revealed it has closed down after declaring bankruptcy.
"I wish we could keep it going, but right now we are simply too shocked," Isabella Enoch Sosman, the artistic director at Cirkus Dannebrog, told JydskeVestkysten newspaper.
READ MORE: Danish circuses face hard times
Falling ticket sales
The circus, which owes the Danish tax authority SKAT some 2 million kroner, was all set for a banner year in which it was due to celebrate its 40-year anniversary.
The circus has run with a loss for several years now and its latest financial results revealed a deficit of 1.4 million kroner.
The circus blames cancelled shows and dwindling ticket sales for its poor financial performance.