News
Former Danish minister Manu Sareen switches parties
---
This article is more than 7 years old.
"I had to follow my heart" says former minister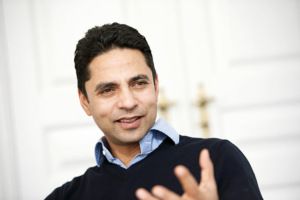 Manu Sareen, a former minister and member of parliament for Radikale, has left the party and joined Alternativet.
"I have been in doubt for a long time and have felt drawn to Alternativet," Sareen told Altinget. "Eventually, I felt that I had to follow my heart."
Sareen said he was attracted to what he feels is Alternativet's "honesty and courage to think new thoughts".
The 48-year-old has been a leading representative for Radikale for several years. Former PM Helle Thorning-Schmidt first appointed him church minister and later made him minister for social integration.
Just needed a change
Sareen lost his seat in Parliament in the 2015 elections. He declared at that time that he was finished with politics.
He has since changed his mind and tossed his hat back into the political ring. Sareen said he was not changing parties in anger.
"I'm not slamming the door, and I am not dissatisfied with anything," he said. "I just want to be somewhere else."
Sareen has not been promised a specific role in Alternativet, but he makes no secret that he is aiming for a return to Parliament.
"If they want me, then I would very much like to run for Parliament, because I think I have both the experience and many new ideas to offer," he said.
READ MORE: New integration minister Sareen causes early stir
Alternativet head Uffe Elbæk welcomed Sareen into the fold.
"I am excited to see what he will take on," said Elbæk. "He comes with years of experience and it is my impression is that he is looking forward to making a difference."