News
Danish royals in the red
---
This article is more than 7 years old.
Massive celebrations of Queen Margrethe's birthday last year lead to record deficit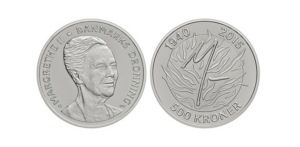 The Danish Royal Family spent more money than its income in 2015. Despite receiving 78.4 million kroner from the state and 2.5 million kroner in other income, the monarchy ended 2015 with a loss of 4.2 million kroner.
"In 2015, Her Majesty the Queen's 75th birthday was celebrated with various events, which resulted in some increased costs," the Royal Family wrote in its records.
"In addition, there have been expenses related to building renovations and interior design."
Expensive paint
Relevant expenses increased by 1.9 million to 5.8 million kroner due to the queen's birthday, while the line item 'modernisation and maintenance' rose by 3.3 million to 4.2 million kroner.
The renovation of Garderstalden, the stables behind Det Gule Palæ, were especially expensive, as was painting the windows at Fredensborg Castle in North Zealand.
The royal house had about 100 employees with a collective salary of 49.4 million in 2015 – about the same as the year before.
READ MORE: National bank to issue three commemorative coins to honour queen's birthday
Repayment of the extra costs will be made by the Royal Family itself.