News
Warmest earliest day in Copenhagen for 16 years
---
This article is more than 7 years old.
You're right. It was awesome!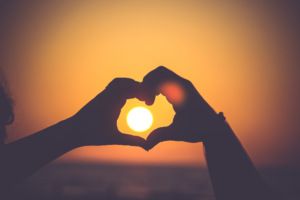 This past Sunday was the warmest earliest day in Copenhagen for 16 years.
The thermometer at Landbohøjskolen, the agricultural school where the daily temperature in Copenhagen has been measured since 1873, hit 24.9 degrees on Sunday – the highest temperature this early in the year since the year 2000, when the temperature on April 29 hit 25.3 degrees.
Sunday's maximum temperature nationwide was 25.1 degrees, measured at both Vestervig in Thy and the Nakkehoved lighthouse in Gilleleje.
Fine week ahead
The warm weather looks set to continue for the rest of the week. Today's temperatures will be between 20 and 25 degrees, with light winds forecast everywhere except the coast, where they could be a bit more brisk.
Despite the warm air temperatures, water temperatures remain a chilly 10-12 degrees in most areas.
The sunshine will continue for the rest of the week, with temperatures remaining around the 20-degree mark until Friday, before plummeting to 12 degrees on Saturday.