General
Film review of 'Our Kind of Traitor'
---
This article is more than 7 years old.
Stellar Swedes can't Carré all his adaptations!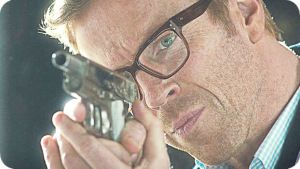 Since the author's first arrival on our screens with 1965's The Spy Who Came in from the Cold, every decade has seen a steady trickle of John Le Carré's work into cinema and across television screens, which has of late turned into a cascade.
In just the last five years we've seen Tomas Alfredson's Tinker, Tailor, Soldier, Spy; Anton Corbjin's A Most Wanted Man; and most recently a six-part TV adaptation of The Night Manager starring Tom Hiddleston. Judging by this recent spate of adaptations, enthusiasm for the author, now in the 84th year of his life, has never been greater.
Our kind of debauchery
This week sees the release of Our Kind of Traitor, which is adapted from Le Carré's 2010 novel by Hossein Amini (Drive) and directed by Susanna White (Nanny McPhee and The Big Bang).
Ewan McGregor plays Perry, a university poetry professor holidaying with his barrister wife (Harris – given far too little to do here) in Marrakech. We learn that, following a rare extra-marital digression with one of his students, Perry is seeking to mend his fractured relationship.
Despite this, the mild mannered professor is persuaded away from his wife for an evening of debauchery and tennis by intimidating mobster Dima (Skarsgaard). Dima is a disenfranchised money launderer for the Russian mob looking to blow the whistle on corrupt ministers in the Russian and UK governments in exchange for his family's asylum. Recognising Perry as 'an honourable man', he enlists his help to pass on documents detailing secret money trails to the British Secret Service.
Not our kind of Bond
Despite the topical matter of exposing the dodgy banking practices of politicians and corporations, there's a decidedly throwback vibe to the classic era of British spies, with Damian Lewis, as MI6 operative Hector, sporting a beige raincoat and thick-rimmed spectacles, simultaneously recalling Alec Guinness in the original BBC adaptation of Tinker Tailor Soldier Spy and Michael Caine's iconic turn in The Ipcress File.
Lewis is allowed a strong moment or two as he espouses his character's legal and moral crusade for the discontinuation of laundered blood money flowing through London. Underused in cinema, Lewis proves well-suited to the role, even though he renders his rumoured 007 takeover less likely than a reboot of the Harry Palmer franchise.
As for the protagonist, what chemistry McGregor lacks with Naomi Harris is made up for by his scenes shared with Skarsgaard. Seemingly the only one aware that this workaday thriller needs seriously shaking up, Skarsgaard gives a giant, ballsy performance (literally, in both the tennis and testicular sense) that proves the perfect foil to McGregor's bashful Brit. As he accuses Perry of being pussy-whipped, daring him to live a little, Skarsgaard's Dima might have been addressing the production itself.
Our kind of television
Beyond the cast, there's a sense here that the filmmakers' ambitions outweighed their talent. The British crime genre has a tendency to adhere to certain conventions which, partially thanks to television's monopoly of said genre, often tends to feel 'by the numbers' when upscaled to the big screen.
Lacking Hoyte Van Hoytema's sumptuously atmospheric cinematography from Alfredson's Tinker Tailor Soldier Spy, this Le Carré adaptation instead recalls the stilted dryness of Kenneth Branagh's 2014 attempt to rejuvenate the Jack Ryan franchise: Jack Ryan: Shadow Recruit.
Fortunately, Our Kind of Traitor is less tedious than either of those films, but there's no escaping that this mannered adaptation is better suited to Sunday night on the gogglebox than the big screen.