Things to do
At Cinemas: Battle of the demons
---
This article is more than 7 years old.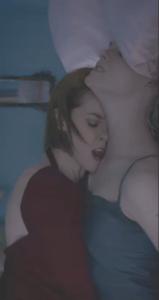 Of Denmark's living directors, few would challenge Lars Von Trier's claim to the throne – the next in line, however, sits a long way off. Many would argue the cases for Thomas Vinterberg, Susanna Bier or Denmark's brat prince of cinema, Nicholas Winding Refn.
Refn exploded onto the scene in 1996 with Pusher, but truly arrived on the international stage with 2011's Drive starring Ryan Gosling.
Gosling then returned for Only God Forgives, a weak follow-up, but it's likely that the goodwill of cinephiliacs worldwide will still extend to Refn's latest release, The Neon Demon. A thriller set in the cutthroat world of LA Modelling, early reviews indicate another experience as divisive as Marmite: heavy on style and light on substance.
Gosling resurfaces in Shane Black's (Kiss Kiss, Bang Bang) comedy The Nice Guys, this time with Russell Crowe as a duo of private eyes investigating the suicide of a porn star in 1970s LA. Reviews have thus far been positive.
The Little Prince is the long awaited animation inspired by the classic children's story by Antoine de Saint-Exupéry. The film arrives here having bagged a Cesar award for Best Animated Feature.
It's unclear at this point which film stands to benefit from any potential confusion, but Refn's is not the only demon in cinemas this week. Nattens Dæmoner 2 is the Danish title for The Conjuring 2, which continues James Wan's franchise based on the exploits of real-life American ghost hunters Lorraine and Ed Warren.
Also out this week is Freeheld, which features Julianne Moore as Hester, a police officer, and Ellen Page as her lesbian lover trying to secure Hester's pension benefits after she is diagnosed with terminal cancer. Oscar bait? See our review.
Cinemateket (dfi.dk/Filmhuset) continues with its series of Krzystof Kieslowski's unique brand of cinema, and the highlight this week is A Short Film About Love (Sat 17:00). There are also special screenings of James Marsh's documentary Project Nim (Fri 18:30) which follows the raising of a chimp as a human child, and Filmfarsi (Fri 21:30) as part of the Iran 1960-90 series. Both films will be presented by their directors.