News
Copenhagen bridge finally opens
---
This article is more than 7 years old.
Inderhavnsbroen was originally scheduled to open in 2013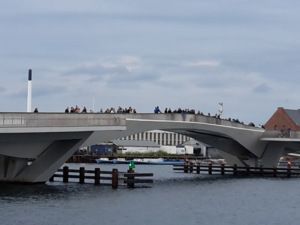 Put this date into your diary! Let 7 July 2016 prove to future generations that good things do come to those who wait – eventually.
The Copenhagen's pedestrian and cycle bridge, Inderhavnsbroen, finally opened today – four years behind schedule.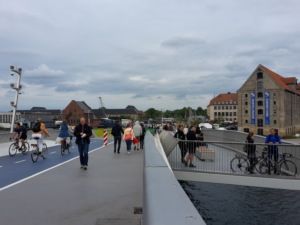 In recent months, testing of its new bogie system by the contractor Valmont SM revealed there was still some fine tuning to be done.
But today, at long last, the public were finally able to use a bridge that took far too long to complete.