News
Danish law student's killer sentenced to 20 years and fined 33 camels
---
This article is more than 7 years old.
Court in Somalialand makes bizarre judgment following hastily held trial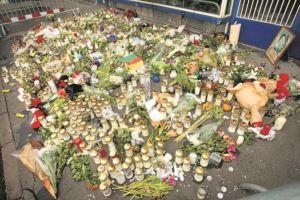 A Somali man has today been found guilty of murdering 21-year-old law student Jonas Sekyere in a Kødbyen nightclub in November 2012.
A court in Somalialand, an autonomous region of Somalia, sentenced Omer Hassan Sheik Muse to 20 years in prison and – rather bizarrely – ordered him to pay 33 camels to the victim's family.
READ MORE: Opinion | Let us be inspired by Jonas
Two years in prison
Muse, 31, fled to Somalialand shortly after the murder and was then arrested there in 2014 for the crime following a tip-off to the Somalialand authorities from Danish journalists.
However, numerous attempts to extradite Muse failed, and it is believed his court case was brief and included little to no evidence.
READ MORE: Denmark asks Somaliland to extradite Bakken nightclub murder suspect
Shocked a community
The stabbing of Sekyere at the Bakken nightclub shocked the Copenhagen nightclub community, and over a thousand people attended his memorial in Kødbyen.
At the time, Pelle Peter Jensen, a DJ and the co-arranger of the memorial, summed up the mood when he said: "The attack against Jonas was an attack against everyone."