General
Today's Date: 'White Nights' are over
---
This article is more than 7 years old.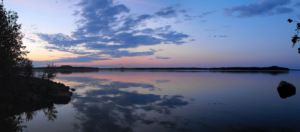 Summers in Scandinavia make for long and dark winters.
Throughout June and July, the sun officially sets at around 10 in the evening, but the sky stays white all night until August 7.
These days are known as 'white nights', and today marks the last day the sun will light up the night sky.
The further you go north, the longer the white nights will last.
In Denmark, following tonight the next white light will be on 5 May 2017.