Things to do
With dory and lobster this good, don't look away from the fish menu
---
This article is more than 7 years old.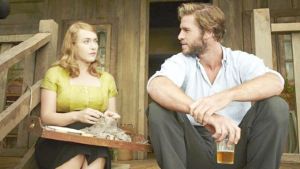 I want to be of use. But first I'm going to be rude. A lot of you are hopeless at choosing the films you watch at the cinema.
Personally, I haven't seen a film I hated at the cinema since Home Alone 2. And that was a friend's choice. As a courtesy he pushed me over a row of seats as we were walking out – which was the funniest moment in the entire film.
Cruising the reviews
So what's my secret? How come I saw Reservoir Dogs and Shallow Grave, two breakout films by unknown directors, on the days they opened? Simple, I read reviews.
And no … not all of them blindfolded with a pin. You read, you learn, you discern. Five out of five stars for a blockbuster in Empire magazine, for example, normally means it's average.
No pain = no complain
We've had enough of experts, we hear the Brexiters among you shout. Which is fine, but just don't complain when the film turns out to be abysmal, or when the studios keep on churning out sequels.
These days we have Metacritic, a website that collates critics' scores into a mark out of 100, and our film page will be accordingly using its scores, when possible (always beware of any film that is released before a critic can see it! For example, Paranormal Activity 1, 2, 3, 4, 5, 6 and 7), so you can see – at lightning speed if you desire – what's poor (0-50), average (50-70), good (70-80) and exceptional (+80).
Three August gems
Looking ahead over the next three weeks, there are three cracking films heading our way.
First off, Finding Dory (opens on August 25; Metacritic: 77), the long-awaited sequel to Finding Nemo, is a safe bet to give your kids one reason to look beyond the end of the school holidays.
Fifteen years on from the ropey Pearl Harbor, Kate Beckinsale is finally emerging from the LA underworld and delivering on the promise she showed in Britain. She stars in Love & Friendship (Aug 11; 87), an adaptation of some Jane Austen letters that has thrilled audiences. Beckinsale previously played eponymous Austen heroine Emma in a 1996 version, so she's clearly at home here, particularly as the director is Whit Stillman, the maker of her first break in the US The Last Days of Disco.
Every year a sci-fi sleeper hit arrives with minimal fanfare and we all go doolally, only in the case of The Lobster (Aug 25; 82), it's been out since 2015. In a dystopian society, adults have a choice: partner up in 45 days or be transformed into an animal. (Big Brother arguably beat them to it.) Director Yorgos Lanthimos (Dogtooth) has assembled a likeable cast including Colin Farrell and Rachel Weisz but being sci-fi, you might hate it (particularly if you're
single).
Also out in August
Elsewhere, we have a further five films, ranging from the disappointing Suicide Squad (Aug 11; 42) – hard to escape the hype, which is quickly dissipating now everyone agrees it's rubbish – to Florence Foster Jenkins (Aug 25; 69) starring Meryl Streep, a steady comedy that will appeal to fans of car crashes and X Factor.
Shark scarefest The Shallows (Aug 18; 58), high school truth or dare thriller Nerve (Aug 25; 58) and War Dogs (Aug 25; no score available), a true story about two arms dealers that sees Hangover director Todd Phillips test out new territory (a comedy with serious content) with Jonah Hill in tow, complete the line-up for this issue.
A distinctly average July
Among the releases since we last published are an incredible number of average films – Ghostbusters (60), Bad Moms (60), Jason Bourne (58), The Secret Life of Pets (61), Miles Ahead (64), The BFG (66), Star Trek Beyond (68) and Wiener-Dog (66) – as if the recipe for a summer movie has been followed to the tee.
Presumably The Dressmaker (47), Lights Out (57) and The Legend of Tarzan (44) took a bum steer.
Only Everybody Wants Some (83) has managed to stand out. Richard Linklater's latest has been referred to as the university version of Dazed and Confused, his brilliant depiction of a US high school as it breaks up for the insanely long summer vacation.
Best of the rest
Over at Cinemateket, we have two Danish on a Sunday editions coming up – The Hunt (Jagten) and Key House Mirror (Nøgle hus spejl) on August 14 and 28, 14:15 – which enable viewers to enjoy a homegrown film with English subtitles.
While the pick of its special seasons has to be Man vs Machine, which includes screenings of Ex Machina (Aug 28, 18:00), I'm Here (Aug 13, 16:00), Blade Runner Director's Cut (Aug 25, 19:00), The Terminator (Aug 31, 21:30) and Mechanical Love (Aug 25, 21:30).
Meanwhile, Arabian Nights includes two chances to meet and greet the films' directors: Halal Love (and Sex) (Aug 21, 16:00) and Coma (Aug 17, 14:00), while Orchestra of the Blind (Aug 12, 19:00) and Degrade (Aug 19, 21:45) both come director-less but recommended.