News
Denmark to strengthen role in Arctic
---
This article is more than 7 years old.
"A priority now and in the future", says the defence minister, Peter Christensen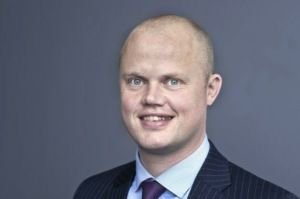 The Danish defence minister, Peter Christensen, is visiting Greenland to encourage young Greenlanders to get involved with the military and sign a new preparedness agreement between Denmark and Greenland.
"The Arctic is a priority – now and in the future," said Christensen. "The government wants to strengthen its role in the Arctic. Among other things, we want more Greenlandic young people in the military and a stronger emergency response co-operation between Greenland and Denmark."
Education and emergency help
During Christensen's time in Greenland, a major recruitment effort is underway around the country to encourage more young Greenlandic men and women to seek an education in the Army.
READ MORE: Denmark and Greenland to present continental shelf demands
The Danish Defence and Emergency Management Agency has also signed an agreement with Greenland's Directorate for Nature, Environment and Energy that allows Greenland to ask for emergency management counselling and assistance, including education and emergency help.