General
Today's Date: Jewel on the waterfront
---
This article is more than 7 years old.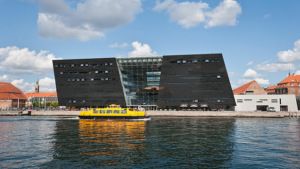 Den Sorte Diamant on Sluseholmen officially opened its doors for the first time on this day in 1999.
The Black Diamond, which was designed by Schmidt Hammer Lassen in black granite, will soon be joined by another architectural gem on the harbour: 'Opalen', which is due to open in 2018.