News
Singapore looks to Denmark for smart city concept
---
This article is more than 7 years old.
DTU partnership aims to solidify ambitions of a sustainable and efficient urban space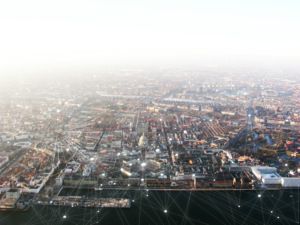 Denmark is striving hard to become a central hub for the development of sustainable solutions and living labs to aid future urban challenges. A new partnership with Singapore aims to solidify those ambitions.
Late last month a delegation consisting of researchers, officials and business representatives from Singapore visited the Technical University of Denmark (DTU) to cement the co-op deal and learn how Denmark uses sustainable and energy-efficient building design.
"DTU is, as part of the 'Smart City World Labs' consortium, in close dialogue with Singaporean research institutions, authorities and business regarding the establishment of living labs in Singapore," said Niels Alex Nielsen, the senior vice president of DTU.
"The goal of the co-operation is to strengthen the Danish and Singaporean starting point to become leaders within smart city solutions that can help generate more sustainable cities."
The Singaporean delegation was particularly interested in gaining an insight into Danish expertise within the integration of water, waste and energy production into intelligent buildings and infrastructure.
READ MORE: Copenhagen getting a smart city lab
Climatic conundrums
But there are obstacles. With a population similar to that of Denmark – about 5.7 million people – packed into just 719 sq kilometres, Singapore faces significant challenges when it comes to space. This coupled with climatic difference means that Danish solutions can't be directly transferred to Singapore.
But the concept of living labs – experimental facilities researching into urban solutions – is something that can be directly translated with success.
Later this month a delegation from DTU will visit Nanyang Technological University (NTU) in Singapore to take part in a workshop focusing on the areas of Smart Water, Intelligent Transport Systems, Smart Grids, and Intelligent and Integrated Energy Systems.