News
Men-only yoga classes a hit in Denmark
---
This article is more than 7 years old.
Yoga without women entices men to give it a try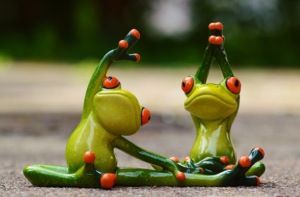 The evidence suggests it is easier to lure men to yoga classes if they are same-sex only, and no, it has nothing to do with the promise of spandex.
The Danish workout centre Idræt i Dagtimerne in Vejle has been holding yoga classes for men only, and the experiment seems to be working. The centre was already holding coed yoga classes, but only two of the participants were men.
"We thought we would try creating a new class for men only,"  Lars Damgaard, the head of Idræt i Dagtimerne, told DR Nyheder.
"Incredibly, 25 men turned up."
Splitting up good for your health
It can be quite a good idea to occasionally split up the sexes, said Svend Aage Madsen, the head psychologist at Rigshospitalet and president of Selskab for Mænds Sundhed, a society for men's health. He has seen similar success in other contexts: for example, during cancer rehabilitation.
"When they are with other men, it makes them a little more relaxed."
READ MORE: Popularity of yoga soaring in Denmark
Damgaard said that dividing up the classes posed no problems for him.
"If we can get more people to be active, then we have made an effort to reduce costs in the healthcare system," he said.
"So I can easily live with someone thinking that it is sexist."