News
Danish woman found dead in a field
---
This article is more than 7 years old.
"Suspicious" death may be related to another case, say police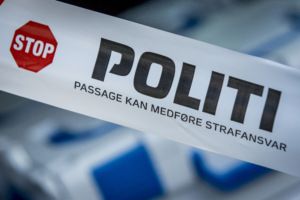 Police are investigating the death of a woman whose body was found in a field in north Jutland near Frederikshaven as "suspicious". The woman's was found at 6:35 pm on Monday.
The 50-year-old woman from Skagen had been reported missing earlier on Monday morning when she did not return home on Sunday night and was due to go to work that morning, according to TV2 News.
The woman's body was discovered by police searching for clues in connection with another case.
Unusual connection?
On Sunday night, just 8 km away, two men aged 41 and 30 were both arrested after police found a 35-year-old man with a fractured skull covered in petrol and oil in the back of their van.
Police cannot yet comment on whether there is a link between the discovery of the deceased woman and the incident involving the 35-year-old man, who is in an artificial coma and also comes from Skagen.
The two men are both in custody, charged with attempted murder, aggravated assault and other charges.