News
Bird flu found in Danish ducks
---
This article is more than 7 years old.
H5N8 discovered in tufted ducks on Møn and in Christiania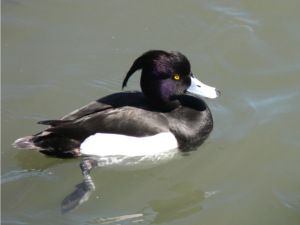 It's been a difficult week for ducks in Denmark.
Thousands upon thousands of ducks were roasted and devoured last night across Denmark as part of the annual Mortensaften celebration, and with Christmas around the corner, their lot won't be improving in the near future.
And to add insult to injury, now scientists have found bird flu in the Danish duck population.
The National Veterinary Institute at DTU discovered the highly contagious disease – officially named H5N8 – in a group of tufted ducks on the island of Møn and in one tufted duck in Christiania in Copenhagen.
According to the food authority Fødevarestyrelsen, the illness doesn't normally spread to humans and the UN has yet to register any accounts of humans who have been infected.
However, the disease is highly infectious to other fowl and could have a serious impact on Danish exports.
READ MORE: Deadly parasite found in Danish birds
Epidemic in Germany
Earlier this week, bird flu was found in a high number of birds in the town of Plön in northern Germany, about 100 km south of the Danish-German border.
It's not the first time that bird flu has found its way into the Danish bird population.
In two separate incidents in July and August, the disease was found in ducks on farms in Funen and Jutland, while at least 14 mallards and mute swans have been found dead in the Copenhagen lake Damhussøen since July after being infected with a parasitic flatworm.