News
Government unveils complete cabinet
---
This article is more than 7 years old.
Introducing Denmark's 22 ministers – some new, some old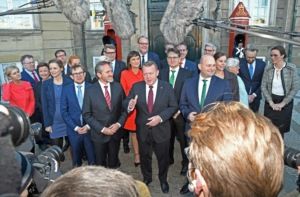 Denmark's new tri-party government consisting of Venstre (V), Liberal Alliance (LA) and Konservative (K) has unveiled its complete ministerial lineup.
As revealed earlier, K head Søren Pape Poulsen will replace Søren Pind as justice minister, while LA head Anders Samuelsen will replace Kristian Jensen as foreign minister.
See the entire new Danish cabinet below.