News
Amager tops Copenhagen's burglary list
---
This article is more than 7 years old.
Meanwhile, Østerbro and Nørrebro see drastic decline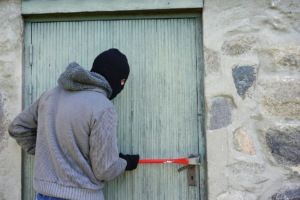 New figures from the City Police reveal that most burglaries in the capital take place in the Amager/Ørestad and Brønshøj/Husum areas.
So far in 2016, there have been 458 burglaries in Amager/Ørestad and 443 in Brønshøj/Husum, with both areas seeing an increase compared to last year.
Elsewhere, Nørrebro and Østerbro saw dramatic falls in burglaries compared to last year – Østerbro from 251 to 154 and Nørrebro from 260 to 117.
READ MORE: Record low numbers of burglaries in Denmark
Houses vs apartments
In other areas, Vesterbro went from 73 to 85, Nordvest 182 to 185, Vanløse 224 to 297, Valby 339 to 321 and Kongens Enghave 45 to 59 compared to last year.
According to the police, the high number of burglaries in areas such as Amager, Brønshøj, Valby and Vanløse is due to there being more houses than apartments, which are harder to break into.
Overall, the number of burglaries in Copenhagen Municipality has risen by 2 percent compared to last year, but it has almost halved compared to five years ago.