News
Magazine names its top five Danish films of the year
---
This article is more than 7 years old.
Despite generally low level, several debuts are worth watching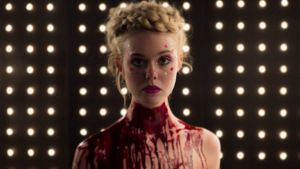 A total of 22 Danish films have premiered this year, including historical dramas, psychological horrors, a comedy about swinger clubs and a new Christmas movie.
Over half of them have attracted less than 10,000 cinema-goers, even though the nation's cinemas have reported yet another record year in ticket sales.
According to Soundvenue, the general quality of Danish movies was below average this year, but the magazine has put together a list of top five that are still worth watching. (Click on the sub-headlines to watch the trailers.)
5. 'I blodet' ('In the blood')
This summer drama was a directorial debut for the experienced screenwriter Rasmus Heisterberg ( 'King's Game', 'A Royal Affair', 'Men Who Hate Women'), who also wrote the script.
It tells a story of privileged medical student Simon (Kristoffer Bech) and his three friends Knud, Søren and Esben who live together in a big old apartment in Nørrebro, Copenhagen.
Albeit full of clichés, the movie beautifully captures the Danish capital as it follows the characters' ups and downs, love relationships and struggle to find their way in the world.
4. 'Kollektivet' (The Commune')
Thomas Vinterberg's comic drama about the clash between personal desires and tolerance in a dysfunctional Danish commune in the sexually liberated 1970s.
At the centre of the story is the married couple Anna (Trine Dyrholm) and Erik (Ulrich Thomsen) who turn their newly inherited family home in a coastal suburb north of Copenhagen into a commune
Things begin to go awry when Erik initiates a love affair with a young woman who moves into the collective, while Anna still lives there.
The film was nominated for the Golden Bear at this year's Berlin International Film Festival and Dyrholm won the Silver Bear for best actress.
However, the Hollywood Reporter has described the movie as "a sweet but unchallenging exercise in selective nostalgia, a conventional film about an unconventional era."
This feature debut for actor Christian Tafdrup ('After the Wedding', 'A Soap', 'Pretty Boy') offers plenty of Nordic humour and a story with a surreal twist.
It is a love story about ageing couple Kjeld (Elliott Crosset Hove) and Vibeke (Miri Ann Beuschel) who are trying to fill the void left in their lives after their son Esben (Anton Honik) leaves home.
They move to an apartment where they used to live as students in an attempt to recapture the magic of their younger years. One morning, however, things take an unexpected turn.
Soundvenue has praised the movie for breaking the usual narrative regulations in the Danish cinematography.
Nicolas Winding Refn's latest provocation is a psychological horror, rich on violent content, bloody images and graphic nudity.
It tells the story of a 16-year-old model Jesse (Elle Fanning) who moves to Los Angeles, where she is immediately absorbed in the cynical fashion world and devoured by a group of ruthless vixens envious of her youth and vitality.
Adding to the film's suspense, Jesse's personality dramatically changes as she takes the fashion world by storm.
The movie also features Keanu Reeves in the role of Hank.
Directed and co-written by Iran-born Ali Abbasi, 'Shelley' is a subdued, slowly building psychological horror.
The plot follows young Romanian woman Elena (Cosmina Stratan) who works as a house-keeper for Danish couple Louise (Ellen Dorrit Petersen) and Kasper (Peter Christoffersen) at their countryside home – deep in the woods and far away from modern life.
Kasper and Louise want to become parents but Louise is unable to bear children, so they ask Elena to serve as a surrogate.
At first everyone seems happy, but when the baby inside Elena begins to grow too quickly, she starts to fear something sinister and frightfully wrong is happening.