News
Danish doctors behind sensational birth
---
This article is more than 6 years old.
Woman who had her ovaries removed as a child due to illness, and then later transplanted, has given birth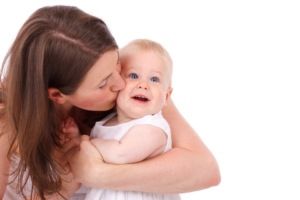 Danish doctors at a private hospital in Denmark have been credited for their role in one of the most sensational births in recent history following the delivery of a child by a woman who had her own ovaries transplanted.
Moaza Al Matrooshi, 24, from Dubai, had her ovaries frozen at the age of nine, as she suffered from the serious bone cancer condition Ewing sarcoma – the treatment of which often leads to a woman being unable to reproduce ever again – before having them transplanted again about a year ago.
Al Matrooshi's ovaries were frozen in liquid nitrogen at minus 200 degrees for 14 years, but she recently gave birth to a healthy baby boy at a hospital in the UK.
It's the first time ever that doctors have been able to make a woman fertile by transplanting ovarian tissue before puberty, and it's a significant boost for girls undergoing treatment for serious illnesses that might disrupt their fertility.
"It's really good news for the many girls who have had a serious illness, such as cancer, and have had their ovaries removed early in life," Claus Yding Andersen, a professor at the Laboratory of Reproductive Biology at the city hospital Rigshospitalet who was one of the two doctors involved in the case, told Videnskab.dk.
"We can now tell them that they can have children after all, because we can recreate their fertility.
READ MORE: Juliane Marie, mother of the city's birthing clinic
Opportunity for fertility
The other doctor leading the breakthrough, published in the European Journal of Cancer, is Erik Ernst from Aarhus University Hospital.
When treating certain illnesses, such as cancer, there is a great risk that the chemicals used in chemotherapy will make women infertile, and about 15 years ago, doctors began offering patients the opportunity to have one of their two ovaries removed with a view for transplantation at a later point.
Since then doctors have transplanted ovary tissue on many occasions, resulting in the women retaining their fertility and about 100 children being born as a result – with Denmark leading the way on a global spectrum in storing and translating ovary tissue.
But the sensational part about Al Matrooshi's delivery is that her ovaries were removed before puberty.
"We are world leaders within this area, which is also why the English contacted us in connection with Moaza Al Matrooshi," said Andersen.