News
Danes not seeing Danish films
---
This article is more than 6 years old.
Despite Oscar nods, box office for homegrown films down by nearly a third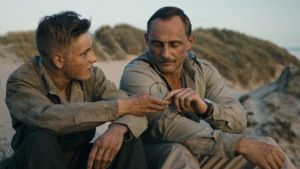 While Danish films are making a splash at the Academy Awards with Martin Zandvliet's 'Under sandet' ('Land of Mine') nominated for Best Foreign Language Film, and 'Silent Nights' being selected in the Live Action Short Film category, Danes themselves are giving Danish films a pass.
The box office for Danish movies hit a low of 2.8 million ticket sales, a 33 percent drop from 2015, according to the Danish Film Institute (DFI).
The thriller 'Flaskepost fra P' ('A Conspiracy of Faith') led the pack with 704,971 admissions, followed by the comedy 'Klassefesten 3: Dåben' ('The Reunion 3') with 538,506. Those two films took the top two slots, ahead of Hollywood offerings like 'The Revenant', 'Zootopia', 'Rogue One: A Star Wars Story' and 'Deadpool'.
"Frustrating"
Overall the market share for local movies fell to 21 percent, compared to 30 percent in 2015. Henrik Bo Nielsen, the head of the DFI, called the performance of Danish films in 2016 "disappointing".
"It's frustrating when a film doesn't reach its audience, and this seems to be increasingly difficult for smaller films," said Nielsen.
Claus Ladegaard, the head of film funding for the DFI, said the weaker market share was partially due to a large number of "experienced Danish directors who are currently working in the States."