News
Denmark earns two Oscar nominations
---
This article is more than 6 years old.
'Under sandet' shortlisted for Best Foreign Language Film and 'Silent Nights' for Best Live Action Short Film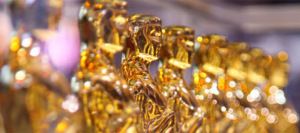 Danish films this afternoon have received two Oscar nominations.
'Under sandet' ('Land of Mine'), already on a nine-film shortlist, has been nominated for Best Foreign Language Film, and 'Silent Nights' has been selected in the Live Action Short Film category.
Five out of seven for Denmark
The selection of Martin Pieter Zandvliet's post-World War II drama makes it five out of seven years that a Danish film has been nominated – a run that started with Susanne Bier's 'Hævnen' winning the award for 2010.
Produced by Nordisk Film, 'Under sandet' follows a troop of German POWs digging up landmines in Denmark laid by their own army years earlier.
It premiered at the Toronto Film Festival last year before being released at Danish cinemas in December, where it sold 175,000 tickets. A US release is expected this year.
Sweden's 'En man som heter Ove' ('A Man Called Ove') also made the shortlist, but Norway's 'Kongens nei' ('The King's Choice') did not.
M&M: more Oscars than Eminem
The pedigree of 'Silent Nights' is even better.
Directed by Aske Bang, it is produced by M&M Productions, which has won four Oscars in the category – most recently for 'Helium' for 2013.
And if Denmark was feeling particularly cheeky, it could claim a third nomination for American-Danish actor Viggo Mortensen.
The 58-year-old has been shortlisted for Best Actor in a Leading Role for 'Captain Fantastic' – his second career nomination following a Best Actor nod for 'Eastern Promises' for 2007.
The Oscars are on February 26.