General
Vinterjazz: music a bit further out
---
This article is more than 6 years old.
Jazz covers a myriad of musical types and some can be quite a challenge to the listener.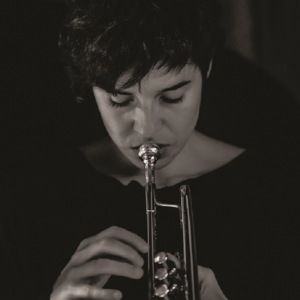 Vinterjazz festival – covering the whole spectrum of jazz
Jazz these days covers a multitude of musical forms and influences. It has to be admitted that some of this music is not for the faint-hearted and can be quite challenging to the listener.
However, in the right circumstances and with the right players, it is also extremely rewarding. So why not take 'a walk on the wild side' and check out some of the highways and byways of jazz today?
5E has been associated with ILK records and its artists for some time now. The 'no frills' cellar in Copenhagen's trendy meat packing district presents Portuguese trumpeter Susana Santos Silva in a double concert with the group Maniscalco/Bigoni/Solborg on 17 February.
Over four Fridays, the old Osram light-bulb factory in Nørrebro will host concerts curated by the collective 'The Community'. Each evening comprises four concerts. They take place on 3, 10, 17 and 24 February.
Jazzhouse is presenting a double concert on 8 February with Probosci, a new guitar and violin collaboration between composer Timba Harris and Gyan Riley, which "explores the territory between improvisation and composition" and cellist Daniel Levin's New York Quartet. Also at Jazzhouse, on 22 February you can experience a trio with Alex Zhang Hungtai, David Maranha and Gabriel Ferrandini, which promises minimalist improvised music inspired by John Coltrane's free jazz experiments.