News
State under fire for selling vaccine production to Saudi company
---
This article is more than 6 years old.
Family dynasty are reportedly linked to extremist group and advocates of sharia law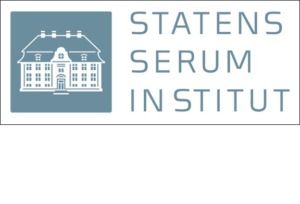 The health minister, Ellen Trane Nørby, is facing a barrage of questions following revelations that the government has sold the vaccine production of the State Serum Institute (SSI) to the Aljomaih Group, an investment company owned by a Saudi family dynasty with alleged links to extremist groups.
Over the weekend, Ekstra Bladet tabloid revealed it had obtained confidential documents from the US authorities showing that the Aljomaih Group has given donations to the Islamic organisation Muslim Brotherhood via its bank, Arcapita.
Moreover, the new owners are advocates of Sharia law and employ people who have previously encouraged a boycott of Denmark.
The 15 million kroner deal was initiated back in 2014 under the Helle Thorning-Schmidt-led government, when a broad spectrum of Parliament's finance committee – which included representatives from Socialdemokratiet, Dansk Folkeparti, Liberal Alliance, Radikale and Konservative – approved Aljomaih as a buyer.
READ MORE: Serum Institute: We are nearing the end of the antibiotic era
Injected with fear
Left-wing party Enhedslisten said it was deeply concerned by the new information about the sale, and the party's spokesperson regarding financial matters, Pelle Dragsted, wants to question Nørby about the issue in an open query session.
"We've been against selling SSI's vaccine factory and diagnostics from day one. We are talking about critical infrastructure that can impact on emergency preparedness against biological warfare and terror, and we don't think that should be sold to the private sector," said Dragsted.
"But when it now surfaces that the buyer of vaccine production is a Saudi family dynasty with links to extremist groups, all alarm bells should be ringing. I simply can't comprehend how parties like Socialdemokraterne, Venstre and Dansk Folkeparti have accepted this. We are calling on the minister for an explanation."
Nørby has previously defended the deal by contending there was a shortage of prospective interested buyers.
It is, however, unlikely Nørby will end up facing the session, as she is due to go on maternity leave on February 20 and be replaced by the equality minister, Karen Ellemann.