News
Rough flu season hitting Denmark
---
This article is more than 6 years old.
More elderly residents could lose their lives to the flu than usual this year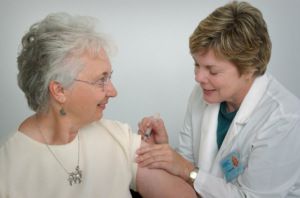 Citizens across Europe have been hit hard by the current flu season, and Denmark is no exception. According to the Statens Serum Institut (SSI), more elderly Danes than usual could lose their lives to influenza.
"We have seen a slight increase in mortality in Denmark," Palle Valentiner-Branth, a senior medical officer and infectious disease section head at SSI, told TV2.
"However, the increase is not as high as what we've seen in other European countries."
Hospitalisations up
SSI's data reveals that the number of people being hospitalised due to the flu has surpassed the level of last year.
"It is not surprising," said Valentiner-Branth. "This is a special type of influenza, A H3N2, which particularly affects the elderly population and often requires hospitalisation."
Valentiner-Branth said that there has been an increase in the number of admissions to intensive care units compared to what is normal during the flu season.
Since the early 1990s, the flu vaccine has managed to halve the number of flu-related deaths in Denmark.